22 modular homes 'essentially completed'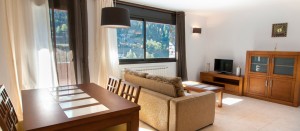 . The project in Poppintree in Ballymun was originally planed to be completed by December last year.
The Council of Dublin City has said families can move into the homes next month and that the Council is currently in the trial of choosing the families to move in. Local Sinn Féin Councillor Noeleen Reilly has observed that people have waited long enough already.
"No particular family can say: 'Well, I'm definitely going to get one of them', because they just don' know yet, they haven't allocated them," she said.
"People with larger families that are from the Ballymun area, from the Finglas area, would have a high chance of getting them because they're all three-bed units.
"I'm dealing with a number of families myself and they are very anxious, as you can imagine, to get out of hotels and B&Bs. It's not a great environment to bringing up children."