Belfast Firm to Drive Growth in Northern Ireland and Uganda With Development Project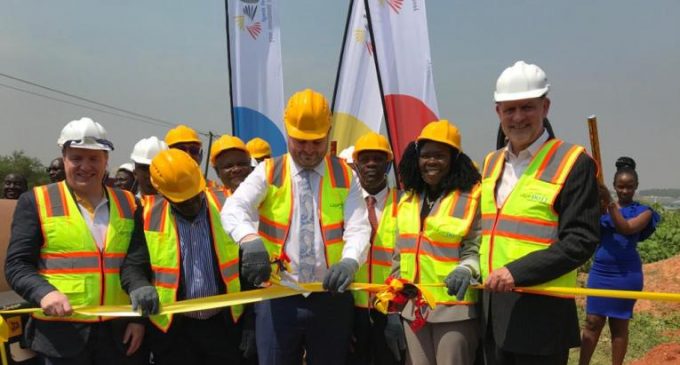 The UK Government has announced that Belfast-based construction firm Lagan is to develop a $246 million business park in Uganda in a boost to the Northern Irish company. It was confirmed at the recent UK-Africa Investment Summit in London that the Government of Uganda has secured a £185 million loan from the UK Government to support the delivery of the project, which will be implemented by businessman Kevin Lagan's group of companies.
Further development of the Kampala Industrial Business Park – supported by the Government's UK Export Finance (UKEF) department and spearheaded by Lagan – will create employment opportunities for 200,000 people in Uganda.
The announcement is a major project for construction entrepreneur Kevin Lagan's group of companies with experienced staff, materials and equipment to be sourced in Northern Ireland.
The Kampala Industrial Business Park, at Nemanve in central Uganda, was developed by the Uganda Investment Authority in the early 2000s as a central location for investors to locate factories, warehouses, and distribution centres. It spans an area near 900 hectares and houses some of Uganda's most prominent companies including Roofings Steel Mill, Hima Cement, and Kyagalanyi Coffee.
Lagan has partnered with Ugandan company DOTT Services for the upgrade, which will see the construction of improved infrastructure including roads, water, electricity waste treatment facilities, sewerage and drainage networks and optic fibre networks. Estimates suggest that the project will create over 200,000 jobs in the long term.
Following the landmark sale of the materials part of his business to Breedon plc for £455 million in April 2018, Kevin Lagan has developed targeted and sustainable growth of his retained companies.
Kevin Lagan said: "Following the successful sale of our building materials business to Breedon plc in 2018, we have targeted a range of exciting new projects which support economic growth and infrastructural development nationally and internationally. We have a strong track record working in Africa and the upgrade of Kampala Industrial Business Park strengthens our footprint in the region and supports the regeneration of a very important area of Uganda."