Construction industry continues to show growth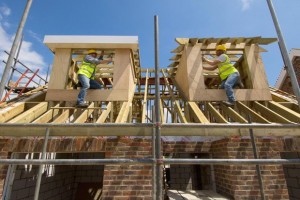 The Irish construction sector continued to register growth of activity during August amid a further sharp rise in new business. In turn, this contributed to increases in purchasing activity and employment. Meanwhile, the rate of input cost inflation quickened to the fastest for a year.
The Ulster Bank Construction Purchasing Managers' Index® (PMI®) – a seasonally adjusted index designed to track changes in total construction activity – posted 58.4 in August, remaining well above the 50.0 no-change mark. That said, the reading was down from 61.0 in July and thereby pointed to a weaker pace of expansion. Construction activity has now increased on a monthly basis throughout the past three years.
Commenting on the survey, Simon Barry, Chief Economist Republic of Ireland at Ulster Bank, noted that: "The latest results of the Ulster Bank Construction PMI survey indicate that there was a further solid rise in activity at Irish construction firms in August.  The pace of growth eased modestly relative to July, but the August reading of the headline PMI index – at 58.4 – still remains very comfortably in expansion territory.  Indeed, August marked the 36th consecutive month of expansion, highlighting that a sustained uplift has been underway for three full years now at Irish construction firms.  Commercial activity was again the best-performing sub-sector, despite some easing in growth compared to July.  Encouragingly, housing activity was also a particular source of strength in August, with the pace of expansion in residential activity quickening to the fastest since March.  Civil Engineering continues to lag behind the other sectors, with activity in this often-volatile sector recording a decline in August – bucking an 11-month trend of gains."