CRH set to spend €8bn on takeovers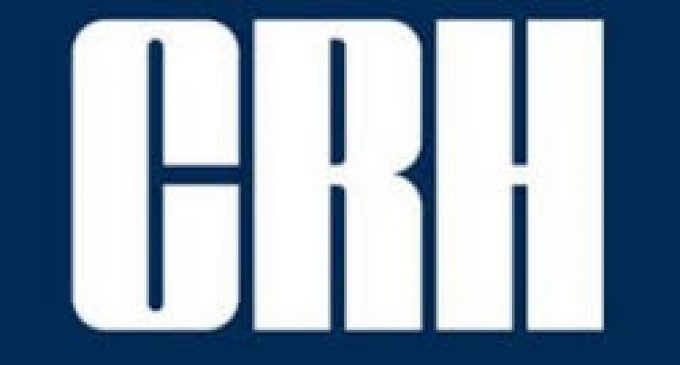 The building materials and cement giant has already suggested that its 2015 spend and deal flow will not be contained to its proposed €6.5bn purchase of certain assets being disposed of to allow for the merger of European cement titans Holcim and Lafarge.
Speaking after the group's AGM yesterday, CRH chief executive Albert Manifold said the acquisitions pipeline is better than it has been for some time and is currently "very strong".
Mr Manifold said that CRH has a €1bn US deal "on its desk" right now, with another €700m European transaction being considered. However, he added that the company typically only concludes around one in 10 deals on its radar at any given time.
In a trading update earlier this week, CRH said that it spent €45m on six investments during the first four months of this year.
Later today, shareholders in Swiss-based Holcim will vote on its merger with France's Lafarge. The vote is key for CRH's plans, as a 75% voter approval rate is needed. Lafarge shareholders still need to vote on the issue, but a lower approval rate is required. CRH has already gained shareholder and regulatory approval for its element of the deal.
If successful, CRH expects to conclude its takeover of the assets by mid-July. Part of the deal will be new assets in the Philippines, which will grow its Asian business considerably. Next year, the group plans to repackage its growing Asian operations into a separate grouped entity. Mr Manifold yesterday expressed confidence that the Holcim move will be approved, saying all signals seem to be positive.
Meanwhile, CRH yesterday repeated its claim that last year's initial findings by Switzerland's competition commission that the group's subsidiaries there breached competition law and should pay fines of €98m are "fundamentally ill-founded and unjustified". The Commission is due to return a final recommendation before the end of June, after which CRH has the chance to appeal.
Yesterday's AGM also saw CRH's board criticised for investing in Israel, where the group is a 25% shareholder in cement firm Mashav, whose product has been used to build the wall dividing Palestine and Israel.
When asked if a sale of the stake was planned, chairman Nicky Hartery said the group never discusses specific divestment targets. However, he said CRH recognises the political and humanitarian challenges in the region, and noted that Mashav's largest customer is the Palestinian Services Company and said, as a shareholder, CRH exerts influence on Mashav to meet international business standards.