CSO House Price Index – Rising Prices in Rural Areas But Brexit Effect is Stark For Border Area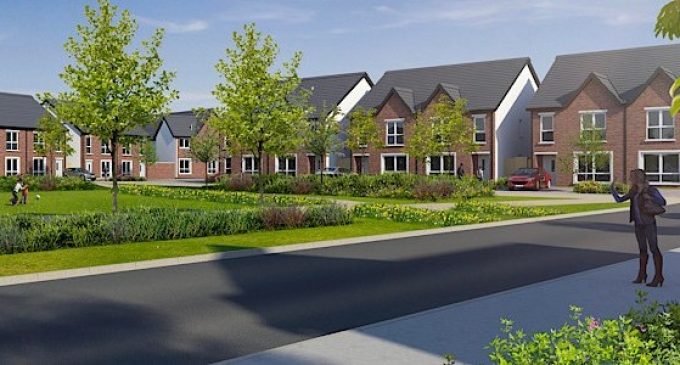 Responding to the latest CSO house price figures indicating an accelerating rate of increase in prices outside of Dublin 15.2pc in the year to June from 14.1pc in the year to May and 13.6pc to April and a continuing slowing in the rate of house price increases in Dublin, at 9pc in the year to June from 10.7pc in the year to May and 12.5pc to April, Brokers Ireland said this has now clearly become an established trend.
Rachel McGovern, Director of Financial Services at the organisation which represents almost 1,300 broker firms, said: "The increases in the rate of inflation outside of Dublin are coming from a much lower level than Dublin and are indicative of an improving economy, with the exception of the Border region, which at 4.9pc points to grave uncertainty around Brexit. In contrast to the most other areas which have double-digit growth, some beyond the 20pc level, it is quite stark."
"While there is large pent-up demand, particularly in Dublin, with overall demand nationally estimated to be of the order of 40,000 a year, the slowing rate of increase in Dublin is probably due to a confluence of factors, not least of which involve an increasing supply including offloading of properties by lenders and affordability being stretched. There is also the real possibility of ECB interest rate increases from late 2019," she said.
"This tapering of increases in Dublin is to be welcomed, otherwise the market would be at risk of becoming unsustainable," she added.
And she said since there is a lag in the CSO Index, being based on Revenue stamp duty returns, the level of increase in Dublin could well be even lower at this stage.
However, she explained that the situation for much of the Rest of Ireland is very different.
Brokers Ireland previously pointed to CSO's data showing a mere 14,446 new dwellings were completed in 2017. On that basis last year's supply level would need to increase by well over 176pc to satisfy estimated current yearly demand.