Donal McCarthy Appointed New Managing Director Ireland East by John Sisk & Son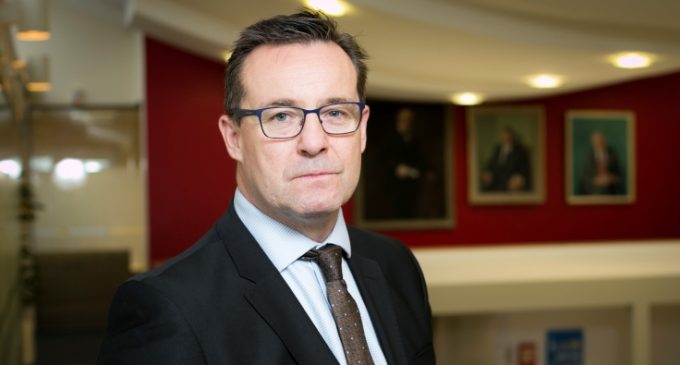 John Sisk & Son Ltd, Ireland's leading provider of construction services with extensive operations across Ireland, the United Kingdom and mainland Europe, has announced the appointment of Donal McCarthy (pictured) as Managing Director Ireland East effective from January 1st 2018, replacing Paul Hackett. Paul is moving into the role of Director for European Expansion and Government Relations, with a focus on the company's ICT operations.
Paul has led the largest business unit at Sisk for almost 20 years and during that time has overseen the successful delivery of such iconic projects as the redevelopment of Croke Park, the Aviva Stadium and the National Convention Centre. He was at the head of the business that built Dundrum Town Centre, Liffey Valley and Blanchardstown Shopping Centres and the Pavillions in Swords.
Donal McCarthy has been a Regional Director with Sisk since 2014 and has held numerous positions since re-joining the company in 2002 following an eight-year period working in the construction industry in New York. Prior to that he worked as a graduate engineer with Sisk, having joined the company in 1990.
Commenting on the changes, Stephen Bowcott, CEO, John Sisk & Son, said: "I am very pleased to announce the appointment of Donal McCarthy as Managing Director Ireland East. Donal is an immensely talented engineer who has experience working at home and abroad on countless high-profile projects. He brings a wealth of experience and expertise to his new role, as well as an acute understanding of the market both domestically and internationally. Donal is an excellent addition to the senior leadership team at Sisk."
"Donal is replacing Paul Hackett in the role and I am delighted that Paul is stepping up into a position where the company will continue to benefit from his vast experience and knowledge of the industry at this crucial time," he added.
Commenting on his appointment Donal McCarthy said: "I am delighted to have been appointed as Managing Director Ireland East and to the main Sisk Construction board. As an innovative and forward-thinking engineering and construction company with a very strong reputation both nationally and internationally, I look forward to my new role and strengthening our long tradition of delivering value for our clients. I would also like to pay tribute to Paul Hackett and thank him for his leadership and support in recent years."