€350 Million Dublin Airport Investment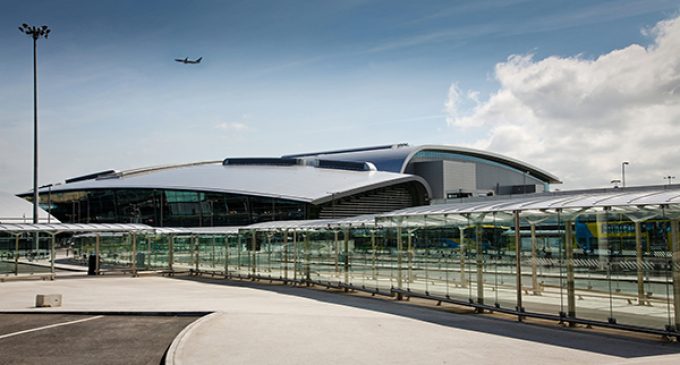 The European Investment Bank (EIB) is lending €350 million to daa (Dublin Airport Authority) to help fund an existing investment programme at Dublin Airport aimed at upgrading airfield and passenger areas. The long-term financing will be used to improve operations at peak times and covers a wide range of projects including an upgrade for the two existing runways, an upgrade to the baggage screening systems, additional self-service check-in kiosks and the conversion of the airport's vehicle fleet to be entirely electric.
"Dublin Airport has been working with the EIB since the 1980s and we are delighted to have signed this latest loan agreement with the bank," said Dalton Philips, Chief Executive of daa.
The new 20 year loan represents the largest ever EIB support for transport investment in Ireland and follows recent EIB backing for construction of the LUAS in Dublin, the world's largest ferry to be operated by Irish Ferries, port expansion in Dublin and Cork, new national road links and Dublin Airport Terminal 2.
The European Investment Bank is the world's largest international public bank, owned by the 28 EU member states. The EIB has supported long-term investment across Ireland since 1973 and over the last decade has provided more than €7 billion for education, transport, health, social housing, energy, agriculture and business investment.
"In recent years, the EIB has enabled world-class education, social housing, transport and energy projects to be delivered. The ever-closer co-operation between Irish government, public and private sector partners and the EIB is helping to better tackle future investment challenges concerning climate, Brexit and innovation," said Andrew McDowell, European Investment Bank Vice President responsible for lending operations in Ireland.
At a recent visit to the EIB headquarters in Luxembourg, An Taoiseach Leo Varadkar spoke with the investment bank about future loan opportunities for housing projects and the National Broadband Plan.