€417 Million Allocated For Regional and Local Roads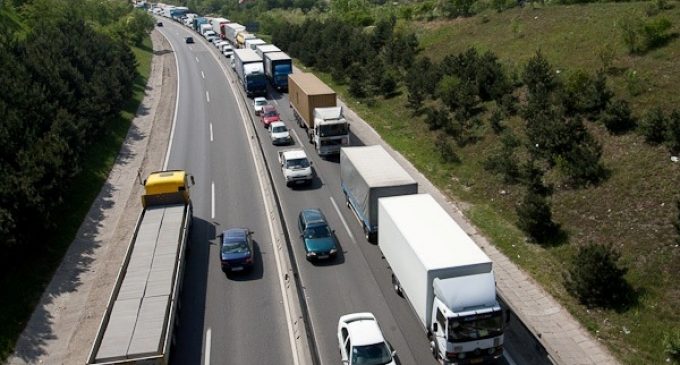 The Government has announced details of a €417 million investment programme for 2018 for regional and local roads. Minister for Transport, Tourism and Sport, Shane Ross TD, said: "I am very happy to be able to announce a significant and much needed increase in grant allocations for regional and local roads this year. Overall 2018 will see a funding increase of about 29%. While the funding in 2018 will largely continue to support the maintenance of our current regional road network, expenditure on road improvements projects is expected to increase to about €50 million. A significant number of these projects have a safety focus, including the L2119 Bawnmore realignment in County Galway, the upgrade of R420 at Kilmullen in Laois, Fintra Bridge in Donegal, Robeen Cross junction improvement, County Mayo and R755 Calary Road realignment in County Wicklow."
Emphasising that his main priority remains the maintenance and safety of the network, the Minister added that investment in maintenance and renewal will see an increase of about 18% in 2018, saying, "roads that are well-maintained lead to less costs for vehicle repair, a reduction in journey times and, crucially, they are safer for us all to travel on."
While there will be a cut in current funding for local authorities, increases in capital spending will result in a funding package which should allow approximately 2300 kms of regional and local roads to be maintained and 2100 kms to be strengthened this year.
"I am especially pleased that the 2018 grant allocations include important initiatives in the area of Community Involvement Schemes and Drainage. While local authorities were able to use general grants for such schemes in recent years, this year ring-fenced funding is being provided. These are two areas where I have very much wanted to take action and I am very glad to be able to do so this year. There needs to be an increased focus on measures to improve the resilience of the road network in the face of climate change."
The Government gave a specific commitment after the devastating flooding in Donegal last year to assist Donegal County Council with road repairs and funding is being provided in 2018 to meet that commitment.
The 2018 investment programme also allows for a number of Capital Plan projects to progress, including projects added after extra funding was secured in the Capital Plan Review. These include:
Bettystown to Laytown Link Road in County Meath
Dingle Relief Road (Phase 4) in County Kerry
Sallins by-Pass/Osberstown Interchange in County Kildare
Shannon Crossing/Killaloe Bypass/R494 Upgrade, County Clare
Athy Southern Distributor Road in County Kildare
Portlaoise Southern Relief Road in County Laois
Eastern Garavogue Bridge in Sligo
Grange Castle Business Park Approach Roads in County Dublin
Coonagh/Knockalisheen Distributor Road in Limerick
Sligo Western Distributor Road
R498 Latteragh Road Upgrade in County Tipperary
Tralee Northern Relief Road in County Kerry.
Other improvement projects that have received an allocation in 2018 include:
Road improvement schemes in County Longford
Culvert Remedial work in Thomastown, County Kilkenny
Cong Road, County Mayo
Killala Road upgrade, County Mayo
Project to address flooding at Junction of R665 with R671 in Waterford.
The rehabilitation of a number of critically deficient bridges on regional roads around the country including:
Latoon Creek Bridge in County Clare
Daly Bridge in Cork City
Tirconnell and Cockhill Bridges in County Donegal
Ardfinnan Bridge in County Tipperary.
There is also provision for 216 bridge rehabilitation schemes and 227 safety improvement projects to be carried out. The main focus of the safety improvements scheme is to improve safety at locations where collisions have taken place.
The main features of the investment programme include:
€195m for road pavement strengthening works;
€48m for surface dressing;
€70.6m for maintenance and strengthening works for which Local Authorities have discretion in the selection of roads;
€50.3m for Specific and Strategic Regional and Local Roads Projects;
€9.7m for Bridge rehabilitation works;
€7.1m for Safety Improvement Works;
€10m for Drainage works;
€10m for Community Involvement Schemes
€16m approx. of miscellaneous grants including, training, speed limit funding, severe weather repairs, salt purchase, road condition survey.
Funding of about €1m will be allocated to local authorities to further progress the implementation of 30km/h speed limits in housing estates across Ireland. This programme is now well advanced.