Europe to Assist Irish Energy Company's Storage Project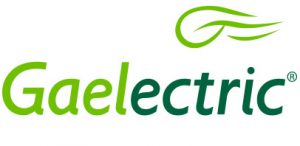 Gaelectric, an Irish energy firm, is set to receive €8.28m from the European Union to help fund and develop a storage project located in Northern Ireland.
Project CAES Larne, NI – a 330 MW energy storage project using compressed air energy storage technology ('CAES') – is being developed by Gaelectric on the Islandmagee peninsula near the port town of Larne, Co Antrim. The Connecting Europe Facility ('CEF') of the EU has awarded an additional €8.28m to the project.
The Larne CAES Project was designated as a European Project of Common Interest in 2013, and in July of last year was awarded EU grant support of €6.5m for front-end engineering and design studies.
Keith McGrane, Gaelectric's head of energy storage, said the extra EU financing was a major boost for the project. He said it was "a further validation of the importance and need for the project, both for Northern Ireland and for wider UK and European energy markets".
"The project will provide critical generation capacity of 330 MW for periods of up to six to eight hours' duration which is enough to meet the electricity needs of over 200,000 homes, and create demand on the system of 250 MW. It will also be the first in a pipeline of CAES projects which Gaelectric is developing across the rest of the United Kingdom and into Europe, each designed to help system operators meet generation needs and the challenges of increasing renewable generation being connected to Europe's power systems.
"Northern Ireland and Larne will be the vanguards for safe, flexible and technologically advanced energy storage."
Gaelectric was founded in 2004. The company is a top independent developer and operator of renewable energy projects in wind, bioenergy and solar on the island of Ireland and in Great Britain.