FastHouse Could Deliver up to 40 New Houses a Month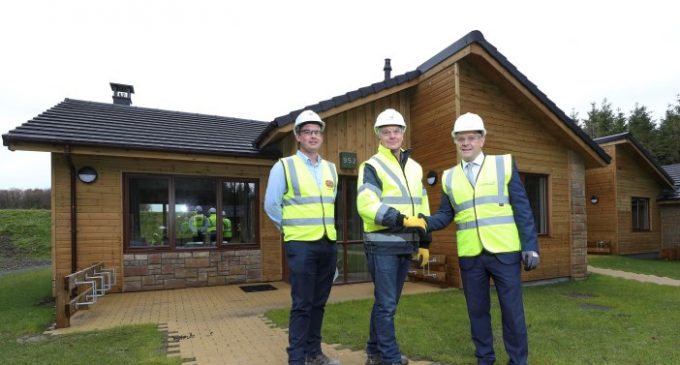 A Derry-based construction company says it could deliver 30 to 40 new builds per month to the Irish housing market. FastHouse specialises in rapid house delivery by building timber frame houses off-site through a panelised system.
The company currently has a capacity of 20 houses per week and is now in talks to work in the housing market in the Republic. It recently finished work on 466 lodges at the Center Parcs in Longford.
FastHouse Managing Director Stephen Bell explains how costs can be kept down: "Where the savings can be delivered is, the more the houses are standardised, the more the savings are in manufacturing." He adds: "And obviously by reducing the programme, you can reduce prelims and overheads, so there are cost savings to be had there, but the cost is roughly on a par with traditional construction."
CAPTION:
Pictured at the completion of the 466 lodges at Center Parcs are (left to right): Sisk Senior Contracts Manager Cormac Fitzpatrick; Center Parcs Construction and Development Director Paul Kent; and FastHouse Sales and Installations Director Sean Fox.