Fingal County Council Launches Paint and Shop Front Improvement Scheme For Rush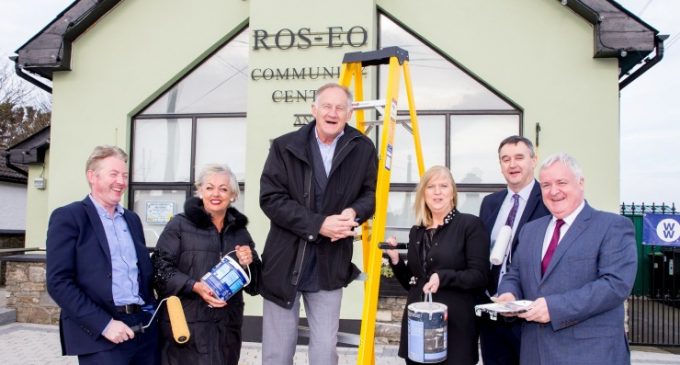 Grants of up to €4,000 are being made available to shops and businesses on Rush Main Street under Fingal County Council's new Paint and Shop Front Improvement Scheme which is now open to applications. The scheme part-funds the revamp and restoration of the front of business premises, including painting, replacement of windows, signage and repair and re-instatement of shop fronts.
The grant will be available to premises on the Main Street from Whitestown Road to the Harbour, with priority to shops and commercial premises. The maximum grant available will be 50% of the approved cost of the works to a maximum amount of €4,000.
Grants will be paid on completion of approved works and subject to proof of payment, and all works must be fully complete by 31st December 2019 in order to avail of funding. Applications will be assessed and works should not be commenced prior to approval.
The scheme is one of the first initiatives to come from the Rush Urban Framework Plan which was adopted by the Council last year. Further works in relation to provision of signage for the town will also be forthcoming this year. Funding was sought and approved by the Department of Rural and Community Development, under the Town and Village Renewal Scheme 2018 and Fingal County Council.
Fingal County Council Director of Planning and Strategic Infrastructure AnnMarie Farrelly said: "It is essential that town centres are attractive places to visit if they are to thrive. This initiative is an opportunity to improve and reinvigorate Rush Town Centre, making it a vibrant retail and commercial centre. This scheme aims to create a more attractive environment for residents, visitors, shoppers and businesses. The scheme will focus on good design and works should comply with Development Plan standards."
Application forms and more information are available at http://fingal.ie/planning-and-buildings/  or by email at shopfrontscheme@fingal.ie. Completed Application Forms should be submitted to Fingal County Council to Róisín Burke/Sarah Ryan, Planning & Strategic Infrastructure Department, Main Street, Swords on or before Friday, 22nd March 2019.
CAPTION:
Fingal County Council's new Paint and Shop Front Improvement Scheme is now open to applications. Pictured (L to R): Matthew McAleese, Fingal County Council, Anne McCrudden, Fintan Price, Debbie Donnelly, Mark Kelly, Rush Community Council, with Rush Cllr Brian Dennehy.