Fingal County Council Making Progress on Greenways Across the Region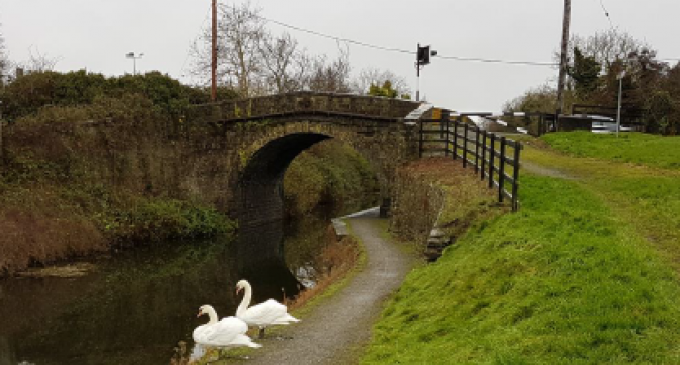 Development of greenways across Fingal is a key part of the three-year capital programme and substantial progress has been made on a number of key projects over the past 12 months, according to Fingal County Council. The benefits that greenways can deliver to communities are considerable in terms of climate change, economic development and leisure amenity, and so, in 2018, Fingal County Council established a project team to focus specifically on greenways in order to progress their delivery and secure funding to further develop a range of greenway projects across the county.
The two main flagship schemes currently being progressed are the Fingal Coastal Way and the Royal Canal Way. During 2018 there has been steady progress on a number of sections of the Fingal Coastal Way and earlier this year planning permission was secured for the development of Baldoyle to Portmarnock Greenway, construction of which will commence in 2019.
A planning application is planned for the Sutton to Malahide section in late 2019, while further north, a planning application for the Broadmeadow Way, which will link Donabate to Malahide across the estuary, will be submitted in early 2019.
Fingal County Council also applied for funding under the National & Regional Greenway Fund  to develop a greenway linking "Newbridge to Newgrange", running from Newbridge House, Donabate, along the Fingal coastline and Boyne Valley to Newgrange/Brú na Boinne, and incorporating the East Coast Greenway, Fingal Coastal Way, Meath Coastal Way and Boyne Valley Greenway.  Fingal County Council collaborated with both Louth and Meath County Council on this project and it is hoped work on the design of route options for that greenway can progress during 2019.
Director of Planning and Strategic Infrastructure AnnMarie Farrelly said that assuming that these projects proceed through the planning process in 2019, it is hoped to move to the detailed design and construction stages immediately thereafter.
On the Royal Canal Greenway in the west of the county, Ms Farrelly said the project is advancing and the Emerging Preferred Route is currently being finalised, after which a public consultation will take place in early 2019.