Glenveagh Acquires Additional Sites to Deliver 660 Residential Units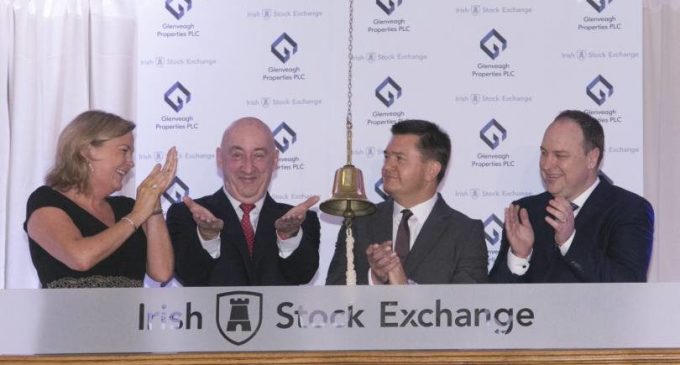 Glenveagh Properties, a leading Irish housebuilder listed on the Irish and London Stock Exchanges, has completed the acquisition of Brook Lane in Rush, County Dublin. Glenveagh has also signed an unconditional legal contract to acquire a development site at Millennium Park in Naas, County Kildare. These acquisitions have the combined potential to deliver in excess of 660 residential units (subject to planning) at an aggregate cost of €29.5 million. The Naas acquisition is expected to close early in the New Year.
Additionally, Glenveagh has completed the acquisition of two sites in Bray and Midleton which will deliver 210 residential units between them (subject to planning).
All four sites are strategically located near key transportation links in areas of strong demand for housing within the Greater Dublin Area and Cork in accordance with Glenveagh's business strategy.
Glenveagh Co-Founder and CEO Justin Bickle said: "Since IPO, we have increased the size of our land bank from c. 3,000 units to over 4,700 units, at an average cost of €57k per unit, and have now deployed over €150 million of our IPO proceeds. The landbank we have assembled gives us confidence about our ability to meet our annual construction targets through to 2020 and is reflective of Glenveagh's focus on delivering quality residential housing within the Greater Dublin Area and Ireland's regional hubs, well serviced by local transport links."
CAPTION:
Glenveagh Properties raised €500 million through its initial public offering (IPO) on the Main Securities Market of the Irish Stock Exchange in October 2017. Pictured are: Deirdre Somers, Chief Executive of the Irish Stock Exchange; John Mulcahy, Chairman of Glenveagh Properties; Justin Bickle, CEO of Glenveagh Properties; and Stephen Garvey, COO of Glenveagh Properties.