Glenveagh Properties Acquires Substantial Site at Tyrrelstown, Dublin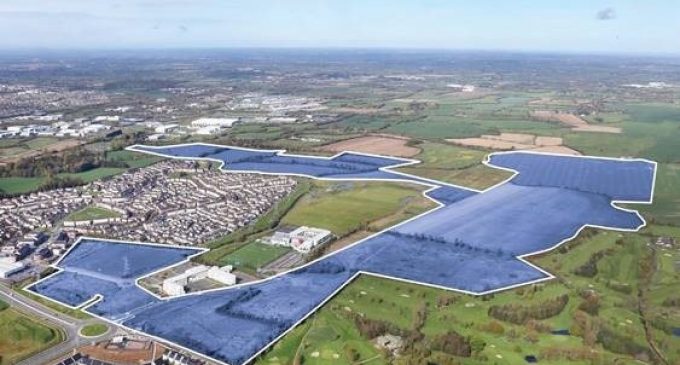 Glenveagh Properties has announced a further substantial land acquisition in the Greater Dublin Area (GDA) capable of delivering over 1,250 units. The Irish homebuilder has exchanged contracts to acquire a c.113 hectare site (39 hectares of which are zoned residential) in Tyrrelstown, Dublin 15 which has the potential to deliver over 1,250 residential units. The acquisition, which is adjacent to the group's existing site at Hollystown Golf Club, is expected to complete in Q3 2018 with the combined site expected to deliver units from 2019.
The addition of Tyrrelstown to the Group's portfolio further strengthens Glenveagh's ability to deliver starter homes in the GDA in proximity to key transportation nodes. The exact purchase price is commercially sensitive but is in excess of €65 milliion. The group is acquiring the site through a tender process.
Glenveagh Properties has separately completed the acquisitions of Project Hector (700 units) and Project Bill (400 units) and has completed the consensual 'loan to own' transaction at Castleforbes Business Park, Dublin 1.
Substantially all of the group's net available IPO proceeds have now been deployed or are committed to be deployed, three months ahead of schedule. Following this acquisition, the group's strategically located landbank now stands at c.11,370 units, up from 3,000 units at IPO. Construction has now commenced on 12 sites with c.700 residential units currently under construction and c.800 expected to be under construction by the end of 2018.