Government seeks €200m loan from EIB to build, extend and refurbish schools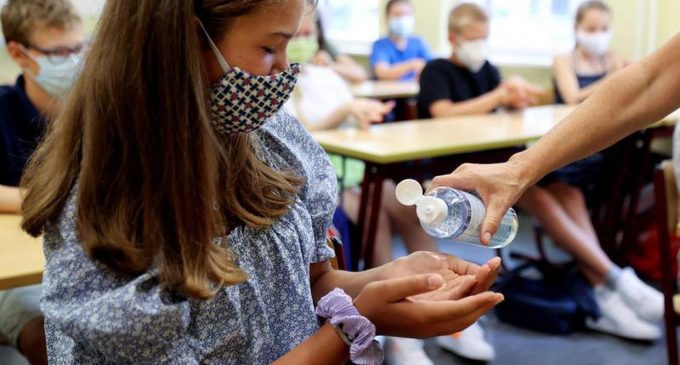 The Government has sought a €200m loan from the European Investment Bank to fund construction, extension or refurbishment of 30 schools, including facilities for children with special educational needs.
The total value of the project, including funds from the Exchequer here is €515m. That's roughly €17m for each of the schools selected.
A notice on the Luxembourg-based EIB website says the project will finance the latest phase (IV) of the Department of Education (DoE)'s school capital investment programme.
The application was made in September but details were posted on the EIB's public website on December 22.
The Department of Education did not respond to queries about the list of schools involved or if the programme of work will go ahead in the event the EIB loan was declined – although rejection seems unlikely.
The EIB said the project will contribute to human capital formation and hence the knowledge economy in Ireland.
"The purpose is to improve the learning environment for students and the working conditions for teachers. Accordingly, the project is fully aligned with the national education priorities as well as with the objectives of the EU's European Education Area 2025 initiative.
"Additionally, the refurbishments completed as a part of the project aim to modernise the buildings and improve the energy efficiency of the education infrastructure."
The EIB has been active as a lender in Ireland since 1973.
It ramped up its involvement here after the global financial crisis, when other sources of funding traditionally relied on here became scarce or disappeared altogether.
The EIB lends to both Government and private sector schemes.
Other infrastructure projects currently in line for funding including the €600m Greenlink electricity interconnector between Ireland and the UK, poised to receive a €215m loan from the EIB.
The interconnector is deemed a key piece of strategic infrastructure and a 'Project of Common Interest' by the European Commission.
It's being developed by Swiss private equity giant Partners Group.
Telecoms provider Siro's roll out of fibre broadband to 320,000 homes and businesses is in line for €170m of funding.
In December the bank approved a €200m loan to help fund social housing in Ireland, while it last year also approved €35m of loans to back the GAA's €71m redevelopment of Croke Park.
This will be the first large-scale construction works at the stadium since a major rejuvenation which started in 1991 and ended in 2005.
That project cost more than €260m.
Croke Park is one of the largest stadiums in Europe and has a capacity for just over 82,000 spectators.
Source: Independent.ie