Growth of construction activity in July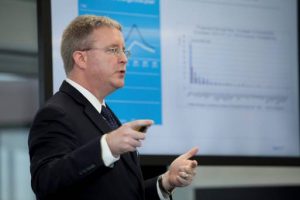 Growth of construction activity picked up to four-month high in July according to the Ulster Bank Construction PMI survey.
Simon Barry, Chief Economist Republic of Ireland at Ulster Bank, noted that: "The latest results of the Ulster Bank Construction PMI survey show another sharp increase in Irish construction, with the pace of expansion accelerating to a four-month high in July."
"Underpinning the further uplift in activity last month was a further significant increase in new business, with the new orders index also rising to its highest level since March. The robust advances in activity and new business once again resulted in higher employment levels, with the rate of job creation picking up to a five-month high in July. The strongest-performing sector last month was Commercial, where growth picked up to its fastest since February, while Housing activity also continued to rise at a sharp pace, albeit slightly slower than registered in June. Civil Engineering activity continues to expand, but at a pace that remains some way slower than the other two main sub-sectors."
"The July survey results offer the first glimpse into Irish construction trends following the UK referendum. The continuation of strong trends in overall activity and new business provide important encouragement that the sector's recovery is maintaining solid momentum at present. It is important not to be complacent on this front."
Uncertainty remains high about the extent of the possible adverse impact on the Irish economy from Brexit-related risks, even if the primarily domestic-focussed construction sector isn't in the line of fire to the same extent as the more export-oriented manufacturing sector where recent trends have clearly deteriorated as Brexit effects have begun to take hold.
Commercial category leads expansion in July
While each of the three monitored sub-categories registered growth of activity, rates of expansion varied. The strongest rise was again on commercial projects where growth quickened to the sharpest since February. Housing activity continued to rise at a considerable pace, albeit one that was slightly slower than in June. The weakest expansion in July was for civil engineering activity where the rise was only slight.
Faster rise in new business
According to panellists, the increase in total activity was mainly due to higher new orders. New business expanded at a sharp and accelerated rate during the month, extending the current sequence of growth which began in July 2013.
Sharp increase in employment
Rising activity requirements encouraged construction firms to take on extra staff and expand their purchasing activity during the month. Employment rose for the thirty-fifth successive month, and at the fastest pace since February. Meanwhile, the rate of growth in input buying also picked up, and to a four-month high.
Although the usage of sub-contractors continued to rise in July, the rate of expansion slowed sharply and was only marginal. Sub-contractor availability continued to decline markedly, leading to a further rise in the rates they charged in spite of a drop in the quality of their work.
The performance of suppliers to companies in the Irish construction sector also deteriorated in July. That said, lead times lengthened only modestly and at a weaker pace than in the previous month.
The rate of input cost inflation eased for the second consecutive month in July and was slightly weaker than the series average. That said, higher prices for fuel and insurance contributed to a further solid increase in cost burdens.
Business sentiment remained strongly positive in July, despite having eased sharply from June's near-record high. Exactly 58% of respondents predicted growth of activity over the next 12 months, with optimism reflecting expectations of increasing new business and improving economic conditions. On the other hand, 9% of panellists expected a fall in activity.