Hollywood makeover in Dundrum for €2.5m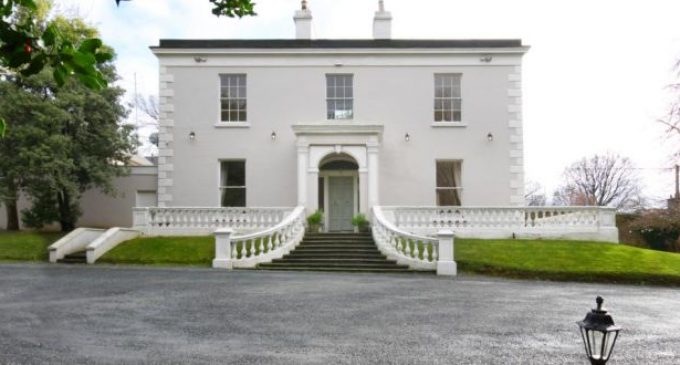 In 1999 Hollywood House, an imposing Victorian two-storey over basement house at Mount Anville Road in Dublin 14, went on the market for £1.3 million. It sold for a little less than the asking price (there had been plans for a new road layout nearby that could have compromised the gardens) so it wasn't, perhaps, an easy sell.
Given its popular suburban location, it's not surprising that the buyer quickly put in ambitious redevelopment plans involving an apartment scheme in the grounds.
They came to nothing, and Hollywood House soon changed hands again.Over the years the present owner has also tried and failed to get planning to redevelop the site – his plan involved dividing the site and building a small housing scheme. The remnants of that ambition are obvious in the large vehicular entrance punched in the old stone wall along Mount Anville Road but now covered by marine ply.
Meanwhile the house, which is a protected structure built in 1850, was vandalised and fell into serious disrepair, suffering water damage and a fire.
It's been put right now, though, sympathetically renovated not quite from top to bottom – the basement is in original condition – but enough to make it a very smart family home that's been a rental for a number of years.
With four bedrooms and three reception rooms over 464sq m (5,000sq ft), it is for sale for €2.5 million by Peter Kenny at Colliers.According to the agents, there have been pre-planning discussions with the planning department of Dún Laoghaire-Rathdown Co Council "for a substantial dwelling within the grounds of Hollywood House". Prospective buyers might be interested in pursuing that but most likely they will instead just want an impressive period house and to keep the lovely private garden for themselves. Indeed their first job might be to source old stone to fill in that ugly marine ply-covered opening in the exterior wall.