Ibec Warns of Skills Shortages in Construction Sector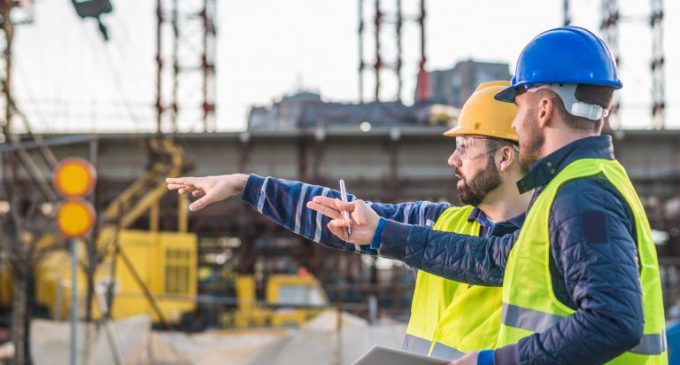 Although the latest CSO figures indicate that employment is up 2.9% annually in the first quarter of 2018, Property Industry Ireland, the Ibec group that represents businesses operating in the property sector, has said that the growth in overall employment numbers masks the situation of the construction sector.
The new CSO projections suggest that over 840,000 new homes will be required by 2046, and close to 900,000 by 2051. A major increase in employment is needed to meet the resource requirements to deliver the volume of housing required.
Dr David Duffy, Director of PII, comments: "Having lost over 160,000 jobs during the downturn, employment has only increased by 56,800 since its lowest point in the first quarter of 2013. In the recent PII and Ibec report we estimate that an additional 80,000 workers are needed in the construction sector to meet current housing demand. Skills shortages are already emerging in the sector. These are not just confined to the building trades but are also emerging in the design and planning professions."
He adds: "We must remove any barriers that prevent an inflow of skilled labour from abroad. Both returning Irish emigrants and non-nationals need to feel needed and welcome. In addition, our recent report with Ibec recommends that the Expert Group on Future Skills Needs be convened to review and prioritise an upgrade to the construction sector's skills base and capabilities."
Ibec Economist Alison Wrynn says: "Feedback from Ibec member companies suggests that firms are now finding it increasingly difficult to attract and retain talent. In the past, we were able to overcome these challenges by attracting both Irish and foreign workers living abroad. As outlined in Ibec's recently launched 'Better Lives, Better Business' campaign, in order to continue attracting back many of our citizens who had to leave during the recession, and also to attract other skilled workers from abroad, the Government needs to tackle pressing quality of life issues, especially housing supply and other infrastructural deficits. If these problems are not fixed, we risk undermining competitiveness and eroding the gains of the recovery in recent years."