Integer to add up to 200 jobs as it expands Galway operations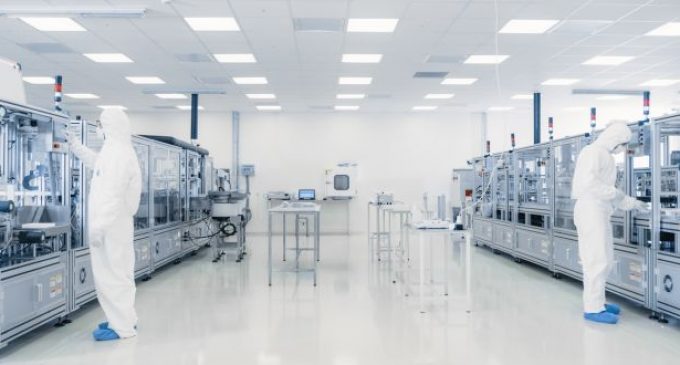 Company to invest an estimated $30m in new manufacturing facility
Medical device outsource manufacturer Integer is to expand its Galway operations with the construction of a new manufacturing facility that could lead to up to 200 new jobs.
The new facility in the Parkmore East area of Galway is intended will help the company meet increased demand for research, development and manufacturing capabilities, as well as capacity for catheters and delivery systems.
The investment, which is expected to total $30 million in the coming years, will include the construction of a 60,000 sq ft facility. Building work is expected to begin next year, with the initial phase of the project to conclude by 2023. Integer has already obatined further planning permission for a total of 147,000 square feet for future expansion when needed.
The company said it expects an estimated 100-200 engineering, administration and manufacturing jobs to be added as a result of the expansion.
Integer has been in Ireland for 25 years, and currently employs 1,300 people. Its Irish presence currently includes a research and development centre in Galway and manufacturing facilities in Galway and New Ross, Co Wexford. Integer currently has 15 global manufacturing sites.
"This expansion further demonstrates Integer's commitment to supporting our customers' growth strategies," said Payman Khales, president of Integer's Cardio and Vascular business. "The new Galway facility will allow us to continue our investments in research and development in this important medical device hub. The significant manufacturing space in the same facility will allow a seamless transition of new products from development to manufacturing, which will further enable us to help our customers bring products to market faster – a strategic priority as we advance our vision to enhance the lives of patients around the world."
The news of the investment was welcomed by Tánaiste and Minister for Enterprise Trade and Employment Leo Varadkar. "I understand that this expansion will result in 100-200 new roles in the coming years, creating excellent employment opportunities for people in the area," he said. "This collaboration between IDA Ireland and Integer is another example of the valuable work that IDA Ireland do to bring investment into the country."
IDA Ireland chief executive Martin Shanahan said it was an important strategic move for Integer that would position it to meet growing demand globally for its products. "This is a significant investment by a leading medical devices company and demonstrates Integer's continued commitment to Galway and the West Region," he said. "Integer is a valued employer in Ireland where it has access to a highly skilled and talented workforce."
Source: The Irish Times