Ireland moves to make competent builders register a legal requirement for work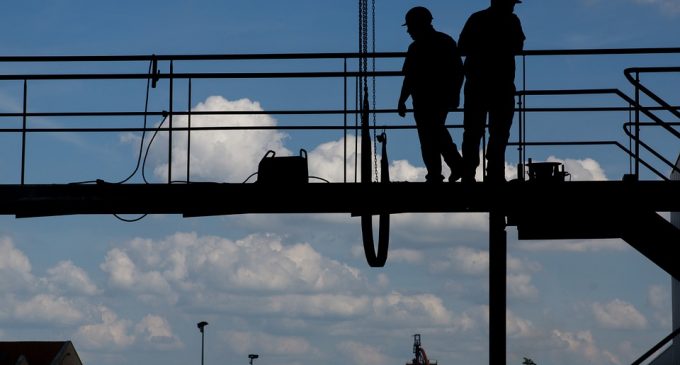 The Construction Industry Federation (CIF) has welcomed government approval for the drafting and publication of the General Scheme of the Building Control (Construction Industry Register Ireland) (CIRI) Bill 2017.
CIRI was established by the CIF in consultation with the Department of the Environment as definitive listing of main contractors and sub-contractors operating in Ireland, competent to carry out works on behalf of public and private clients. Each company on the register must meet particular prequalification criteria to qualify for CIRI registration.
Construction Industry Federation (CIF) Director General Tom Parlon said: "The overall goal of CIRI is to foster improved standards and continuous professional development throughout the Irish construction industry. By registering with CIRI, members commit to delivering excellence in every aspect of their work.
"The Government proposed the establishment of a Statutory Register of Builders and has acknowledged the need for independently verified evidence of compliance with statutory obligations.
"The CIF first responded to the wishes of the Minister for the Environment, Community & Local Government in establishing the Construction Industry Register Ireland (CIRI) in March 2014. During 2015, the Department of Environment, Community and Local Government completed preparation of the draft Heads of Bill for legislation which will enable CIRI to be placed on a statutory footing and the CIF is delighted to see this work coming to fruition.
"The registration of competent builders, specialist contractors and tradespersons supports the prime objectives of the building control system to ensure a quality, safe built environment and to protect consumers. All registered members must make firm commitment to excellent building principles and to abide to an Industry Code of Ethics and Commitments."
CIF President Dominic Doheny said: "Standards and quality are the cornerstone of our industry's reputation. The CIF has been instrumental in supporting the Construction Industry Register of Ireland. We are strongly advocating that the Government put CIRI on a statutory footing; meaning any construction company operating in Ireland will need to meet exacting standards in terms of quality, competence and financial capability. In time, the consumer will look for CIRI homes as the standard in the industry."
Hubert Fitzpatrick, Director of Housing, Planning and Development with CIF and of the Irish Home Builders Association stated: "The Federation's objective, working with the Department of Housing Planning Community and Local Government, is to enhance and maintain quality standards in all areas of building activity. Putting CIRI on a statutory footing will mean that only competent builders can secure registration. It is not acceptable that a person or company without adequate training or experience can portray themselves as a builder to the public. All registered builders on the register will be required to undertake continuing training and development so that they keep abreast of new building regulations requirements and building standards.
Anybody engaging a builder or purchasing a new house should ensure that the builder they select is CIRI registered under the current voluntary basis, which is up and running for the past three years. I strongly recommend that the public only engage registered members on CIRI who currently comply with mandatory registration requirements under the Scheme. The existing CIRI register can be viewed on line by the public by accessing www.ciri.ie"
CIRI covers a range of Registration Categories from Builders and Building Services Contractors to Specialist Contractors.
Applicants under the current CIRI registration process must demonstrate tax clearance and confirmation that appropriate insurances are in place. Applicants are required to demonstrate practical hands on experience of working in construction, generally for a period of no less than 3 years and demonstrate a knowledge and understanding of the legislative and regulatory context in which construction is practiced. Applicants must outline details of a minimum of three projects demonstrating their construction experience and matching the competencies claimed as part of the application process for registration.
Companies can register by contacting the CIRI office or visit www.ciri.ie and complete the online application form. If approved, businesses will be added to the CIRI register and receive a unique CIRI Registration Number and a profile on the Live Register.