Irish Construction Companies Raise Over €3.5 Million Through Linked Finance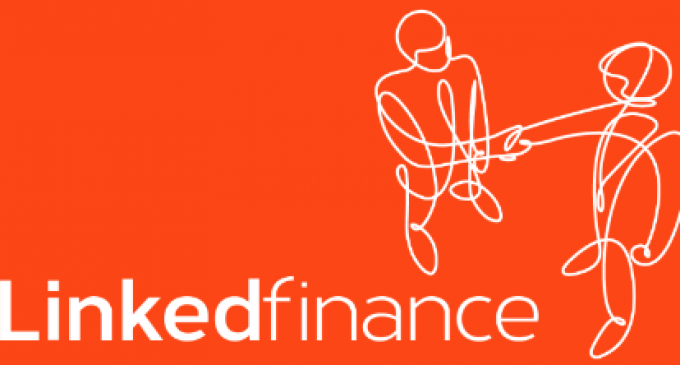 Linked Finance, Ireland's leading peer-to-peer (P2P) lending company has raised over €3.5m for Irish construction businesses. 34 Irish construction firms including Farranconnor Building Products in Cork and Cairn Construction in Wicklow have raised funds through Linked Finance's online lending platform (www.linkedfinance.com). Cairn Construction raised €30,000 through the platform to invest in machinery to facilitate business growth.
Based in Grange-Con, Co. Wicklow, Cairn Construction is a leading specialist stone contractor producing high-quality cladding, paving and hard-landscaping solutions. Founded in 2010, at the height of the recession, founders Cathal Fanning, Myles Jordan and Haxhi Ferati have over 15 years cumulative experience in construction projects. Cairn Construction counts Trinity College, Kilmainham Civic Space, George's Quay and the Dublin Bike Scheme, among an impressive client list. As the business grew, investment in additional machinery, and a fast and flexible source of finance to make this investment possible, became a priority.
Niall Dorrian, CEO of Linked Finance, comments: 'The construction sector in Ireland has seen particular growth in the past number of years, in line with economic growth and the increased need for residential and commercial property. Supporting the sector is essential to the success of the broader Irish economy. Our platform connects Irish businesses with lenders who recognise the enormous potential and want to invest in them. We pride ourselves on providing an alternative to traditional bank lending, the Linked Finance model is fast, efficient and transparent, allowing Irish businesses to take control of their finances and meet their objectives. This is a model that works, and the number of construction firms who have completed multiple loans on the platform is testament to this."
Cathal Fanning of Cairn Construction says: "We found that more traditional sources of finance just weren't conscious of our needs as an SME. After a difficult start in finding the ideal source of finance for our business, we were delighted that Linked Finance were able to offer us a loan quickly – they listened to our needs and delivered on them."
Over the past four years, Linked Finance has helped raise over 1000 loans for businesses all over Ireland. Linked Finance has supported 34 different construction businesses in Cavan, Dublin, Cork, Galway, Kerry, Kildare, Longford, Louth, Meath, Offaly, Tipperary, Waterford, Westmeath, Wexford, Wicklow, raising a total of €3,624,810 over 60 loans.
Linked Finance brings a new viable alternative to borrowing from the banks, where people with savings can connect and lend to trustworthy businesses that wish to borrow. Linked Finance allows lenders to make a difference to Irish businesses and earn better interest rates while businesses are free to keep their focus on growing their business.