Kirby Builds Executive Leadership Capability For the Future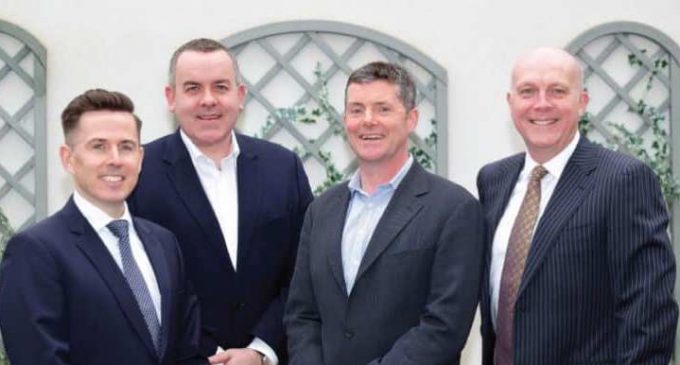 Kirby Group Engineering has made a number of key appointments at executive level in response to the company's growth and success, nationally and internationally. Aidan J Kerins has joined Kirby as the new Group Business Development Director. Henry McCann has been promoted to Operations Director, while Alan McHugh has been promoted to Associate Director – Power Transmission & Distribution.
Commenting on the appointments, Jimmy Kirby, Group Managing Director, said: "These key appointments further strengthen Kirby's leadership capability and support the company's expansion into new geographical regions."
Kirby Group Engineering provides full mechanical and electrical contracting services as well as specialist high voltage (HV) and medium voltage (MV) design and construction services across Ireland, the UK, and Northern Europe. The company, with a turnover of €165 million, was founded in 1964, and currently directly employs over 700 highly-skilled professionals.
CAPTION:
Pictured (from left to right): Alan McHugh, Associate Director, Power Transmission and Distribution; Henry McCann, Operations Director; Jimmy Kirby, Group Managing Director; and Aidan J Kerins, Group Business Development Director.