Michael Carey Named Chair Designate of the Housing Agency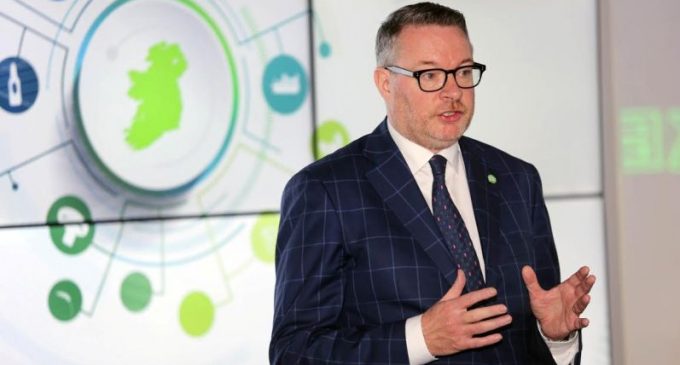 Following Government approval, Michael Carey has been nominated as Chair Designate of the Housing Agency, to take over from Dr Conor Skehan. Michael Carey has extensive experience in overseeing State bodies, having served as Chairman of Bord Bia since 2011 (his second term expired earlier this year), and he has also served as Chair of the Grow Dublin Tourism Alliance since 2016. He has been involved in several not-for-profit initiatives and is eager to use his business and corporate governance experience to achieve a positive social impact in this hugely important policy area.
Minister Eoghan Murphy, TD, Minister for Housing, Planning and Local Government, stated: "Mr Carey is an excellent candidate for the position of Chair in that he possesses the requisite skill set and experience both in terms of corporate governance and business leadership to deliver in this critically important role. The Housing Agency has become an important arm of the Department in terms of implementing Rebuilding Ireland – building more houses – and so someone with the level of Board experience that Mr. Carey has is essential."
As is normal practice with such proposed appointments to State Boards, the Minister has notified the Chair of the Joint Committee on Housing, Planning and Local Government of his intention to appoint Michael Carey to the post of Chair of the Housing Agency. It is now open to the Committee to invite the Chair designate in to brief them and to thereafter submit its views on the proposed appointment to the Minister for his consideration, prior to the Minister making the formal appointment.
In concluding, the Minister added: "I would also like to place on record, the Government's and my own sincere thanks and appreciation to Dr Conor Skehan for the manner in which he has professionally lead the Housing Agency through his term in office which has coincided with a very difficult period for the housing sector generally. I am also grateful to him for agreeing to remain in the role until a successor is appointed.
"During Dr Skehan's five year term, the Agency's role has evolved to assume a greater implementation and supporting role to the Department and Government in rolling out key initiatives, working closely with local authorities, approved housing bodies and other key State agencies." The Minister added: "the Agency is well placed to continue its important work over the coming years to implement key aspects of Rebuilding Ireland."