Minister Kelly officially opens Social Housing development at Grand Canal View.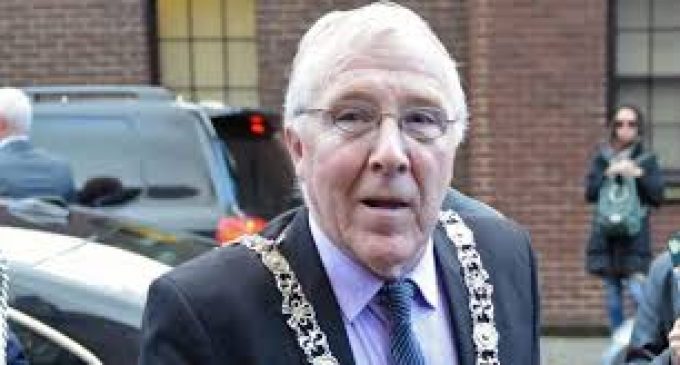 Schemes such as this are about more than just about the homes. They are also about building sustainable communities. Community is, after all, the lynchpin which binds us together in our daily lives, and it was the motivating factor for this development through the Bluebell Steering Group," so said Minister for the Environment, Community & Local Government, Alan Kelly today (30 April 2015) at the opening of a new Dublin City Council Social Housing project at Grand Canal View, Dublin.
The Minister was there to officially open the scheme which benefitted from €3m in capital from his department.
"I am very mindful of the need for good quality social housing and my department is pleased to support the City Council in their many initiatives which have resulted in the culmination of a number of important projects such as Sean Treacy House and, more recently, Peadar Kearney House which, along with the Lord Mayor, I officially opened on the Tuesday of last week," said the Minister.
"These schemes bear the hallmarks of good planning: they are excellently designed and well located, and they imbue a sense of pride and confidence in communities. This is a place where people will live in a safe and secure environment. As you will see here today, a small park and playground are located across the road from this development and tenants can enjoy a range of activities available at the adjacent Bluebell Youth and Community Centre. This particular development will provide residents with high quality accommodation, combined with the community engagement opportunities provided by the community building, access to the canal bank walkway and the amenities of this local area, all within the heart of Dublin. I would like to acknowledge Dublin City Council, for their commitment, not just to this project, but to the wider vision for the redevelopment of the city generally," added Minister Kelly.
The Minister concluded by thanking all those involved in the development and wishing the residents the very best for the future.
Notes for editors:
These 19 units were originally part of an integrated development project comprising a community centre, 16 two bed apartments and 3 three bed houses, formulated on foot of the Bluebell Steering Group which was established to provide a range of new facilities for this community. Unfortunately the developer went into liquidation prior to the completion of the project. However, arrangements for the completion of these works were put in place and the Department of the Environment, Community & Local Government was pleased to provide funding for the completion of the 19 residential units. – See more at: http://www.merrionstreet.ie/en/News-Room/Releases/Minister_Kelly_officially_opens_Social_Housing_development_at_Grand_Canal_View.html#sthash.3mQ8donH.dpuf