New Placemaking Fund Launched to Enhance Cork City Centre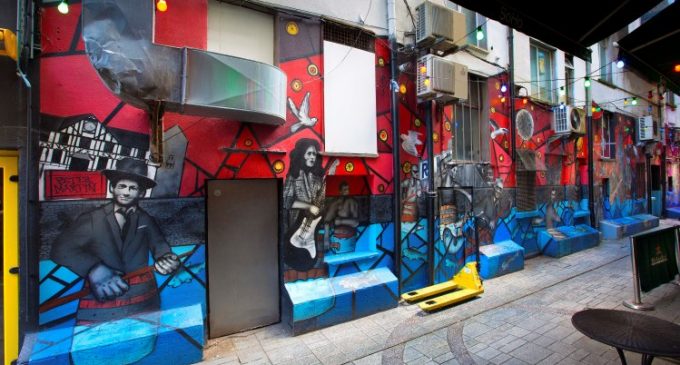 Street art, greening projects, parklets, creative seating, atmospheric lighting and new unique events are just some of the projects which could be supported under Cork City Council's new City Centre Placemaking Fund. The aim of this initiative is to support projects which will enhance, improve, and enliven people's experience of Cork city centre, increase footfall and support the local economy. Open to business network groups and community groups operating in Cork city centre, it also strives to encourage collaboration in specific streets and neighbourhoods.
Welcoming the fund, Lord Mayor, Cllr Mick Finn said: "Our city centre continues to evolve with lots of new developments underway. As part of its city centre strategy, Cork City Council has been actively encouraging groups at a street or neighbourhood level to work collectively to enhance their area. We have several examples of this and we believe this is another tool to help support that process."
With community-based participation at its centre, effective place-making capitalises on a local community's assets, inspiration, and potential, and it results in the creation of quality public spaces that contribute to people's health, happiness, and well being.  It helps local communities to re-imagine everyday spaces.
Groups can apply for up to €10,000 for capital projects although many projects may cost much less. New events may also be eligible if considered unique and contribute significantly towards the fund's objectives.
City Centre Co-ordinator Paul Mc Guirk said: "Creating a sense of place is key to a vibrant city centre. Things like murals, interesting events, planting, atmospheric lighting and creative seating make our public spaces more people friendly and attractive. We have several examples of these across the city centre and we are hoping this initiative will foster other ideas through local groups working together to creatively improve their area. We are open to discussing any new project which enhances visitors or residents experience of the city centre."