Newry company to demolish Berkeley Court hotel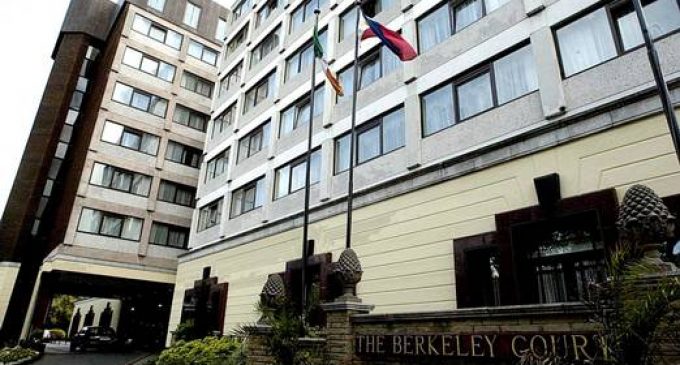 Chartered Land, the property group run by Irish developer Joe O'Reilly, has appointed contractors to demolish the former Berkeley Court hotel site in Ballsbridge to make way for 200 high-end apartments. Newry-based John Tinnelly & Sons has been appointed to demolish the former five-star hotel to prepare for the first phase of this multi-million euro residential development.
The development will involve 200 exclusive apartments in a pavilion-style development on Lansdowne Road. They will come to market next year with completions during 2018. More than 500 jobs will be created during construction.
The contractors began work on the site last week. The initial focus is on removing and disposing of the interior structure of the hotel building, which was branded as the Clyde Court at the time it closed on January 1st. The demolition of the physical structure will begin in the second half of this month.
The adjoining Ballsbridge Hotel, formerly known as Jurys, will continue to be traded by listed hotel group Dalata until at least the middle of 2018.
Andrew Gunne, chief executive of Chartered Land explained :
"Our vision is to create a high-quality development of international standard that will ultimately enhance the Ballsbridge area. This site is unique in terms of both heritage and location and our approach to delivering this development will be mindful of this."
The site hoarding will be erected behind both the existing railings and the iconic trees that are to be preserved. The existing landscaped area beneath the trees will be retained and maintained throughout the development.