Pioneering Vienna Model of Public Housing Exhibits Across Dublin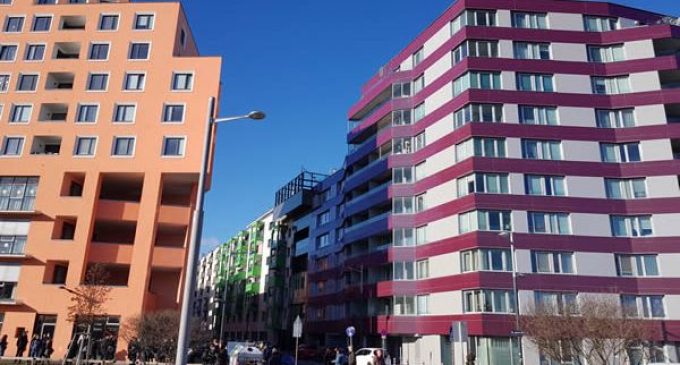 The pioneering Vienna Model of Housing will be showcased in a month long exhibition running from Monday 1st to Thursday 25th April and hosted across three Dublin venues: CHQ inDublin's Docklands, The Rediscovery Centre in Ballymun and Richmond Barracks, Inchicore.
A number of seminars and events have been organised to run alongside the exhibition to introduce a wider debate on housing futures in Dublin and nationally.
These seminars explore the core values of the model including: Continuity and Innovation, Social Mixing, Developing New Urban Areas, Diversity and Integration, Citizen Participation, Climate and Environmental Protection, Design of Public Spaces, Developing Existing Housing Stock, Building on Outskirts and the Role of Art.
The Viennese Model of Housing has long been a pioneer in the global pursuit of new strategies for the design and implementation of forward-thinking urban developments and ways of living. The Exhibition shines the spotlight on sixty prototypical Viennese projects from the last hundred years, with a special focus on the public art that has complemented Vienna's housing since the First Republic.
The Vienna Model of Housing is internationally regarded for its continued achievement of sustainable, high quality residential development using a cost-rental approach that in effect delivers housing for all. The model adopts a general needs approach to housing provision and delivers secure, long-term, high-quality and innovative public rental housing in well designed, adaptable and inclusive neighbourhoods.
3 Dublin venues will host seminars and events to support the exhibitions
What:                   The Vienna Model Exhibition
When:                  Monday 1st April – Thursday 25th April 2019
Where:                CHQ, Dublin Docklands (1st-7th); Rediscovery Centre, Ballymun, (9th-13th); Richmond Barracks, Inchicore (15th-25th)
Tickets:                Exhibition FREE. Seminars FREE – Register at www.HousingModelDublin.ie          
For more information: www.HousingModelDublin.ie