PropertyBridges.com Announces New Investment Partnerships With Lagan Investments and Enterprise Ireland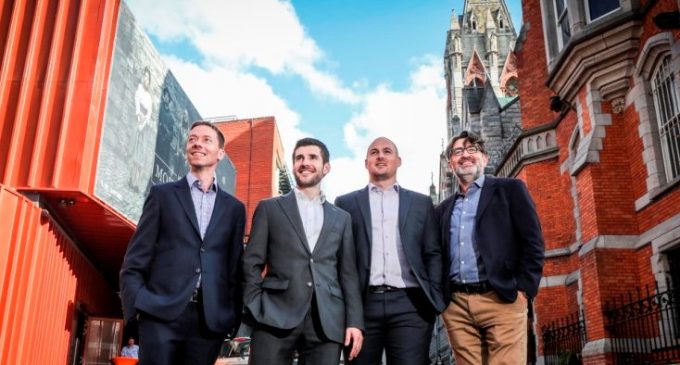 Propertybridges.com, Ireland's peer to peer lender to the property sector, has announced that it is bringing on further investment partnerships with Lagan Investments Ltd and Enterprise Ireland. Lagan Investments Ltd is to become 10% equity shareholders in the business as well as supply up to €5 million of additional lending capital in support of future new housing projects to the Property Bridges platform.
Since its official launch in September 2018, and with the initial support of NDRC (National Digital Research Centre) and closely followed by Enterprise Ireland (HPSU program), PropertyBridges.com and its community of lenders have already helped with finance for new home builds in Dublin, Kilkenny, Waterford and Limerick.
The plan is to lend in every county across the country to over a 100 plus new housing development projects in the next 3 years to the tune of €150 million. Property Bridges will achieve this with the help of the Irish public, currently over 2000 registered lenders with a goal of 10,000 lenders in next three years. Aided by the new partnerships with Lagan Investments and Enterprise Ireland and combined with its growing community of online lenders,  Property Bridges is now in a better position to fund developers and reach its housing development goals.
With the financial support and expert industry knowledge of its new investment partners, PropertyBridges.com aims to become the number one online marketplace for property development investment in Ireland over the next few years.
John Lagan of Lagan Investments commented: "Lagan Investments have a strong track record in real estate and are delighted to partner with Property Bridges, which we consider to be a truly transformational business, helping to deliver much needed homes across Ireland. The highly experienced Property Bridges team have demonstrated a thorough understanding of the fundamentals of property development and lending, providing a simple solution which will help to address residential housing shortages nation-wide."
Michael Browne, Senior Development Advisor, Enterprise Ireland, said: "Property Bridges is a prime example of an Enterprise Ireland high potential start-up company with global ambition, developing innovative solutions to meet growing demand. Enterprise Ireland has worked closely with the Property Bridges since inception to develop a platform to address a gap in the market for housing development finance,while simultaneously aiding the creation of much needed homes. Through partnership with international investors, like Lagan Investments, the company has the potential to continue to successfully scale its operations in Ireland and beyond and we look forward to working closely with Property Bridges to optimise the company's full growth potential."
CAPTION:
Pictured were: Michael Browne, Enterprise Ireland, John Lagan, Lagan Investments, David Jelly, CEO of PropertyBridges.com, and Carl Power, NDRC.