RDS plans €35m spend to redevelop its main stadium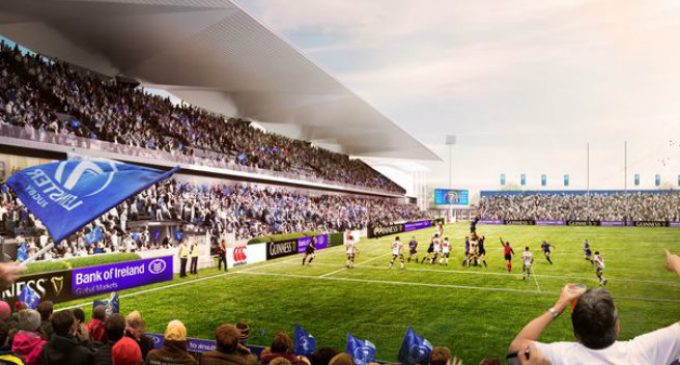 RDS plans €35m redevelopment of its main arena
The stadium's naming rights may be sold and Government grants are expected to cover part of the cost
Royal Dublin Society's chief executive, Michael Duffy has said that the cost of redeveloping the RDS Arena is expected to come to €35m.
Speaking to the Irish Times, he added that the RDS will be applying to the Government for a sports capital grant to cover part of the cost.
The RDS hopes to increase the capacity of the main sports ground from 18,500 to 25,000 to deal with demand for tickets to Leinster's key home games in the Guinness Pro 12 and the European Champions' Cup – as well as the annual Dublin Horse Show and outdoor concerts held at the venue during the summer months.
Irish Times reports that the RDS application for Government funding could cover half of the total cost of the project.
Like the neighbouring Aviva Stadium – the RDS Arena could soon have its name changed to that of a corporate sponsor, the sale of naming rights is one means by which the RDS could fund the redevelopment.
Last week it released its annual financial report with showed an 8 percent increase in revenues – up to €17.6m. Its surplus for 2014 was €1.5m.
This was 6 percent lower than 2013 – Mr Duffy says that this was due to an increase in philanthropic activities.
The RDS is also considering the construction of a second office block on it's Dublin 4 premises – but it would want to secure tenants before committing to adding more office space.