Residential Property Prices Rise by 1.4% in the Year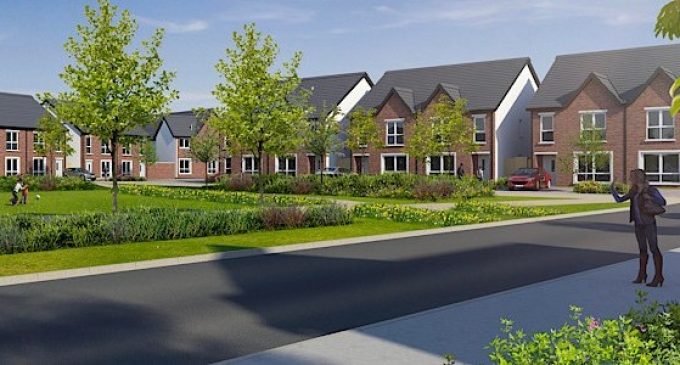 Residential property prices increased by 1.4% nationally in the year to November. This compares with an increase of 1.0% in the year to October and an increase of 7.2% in the twelve months to November 2018, according to CSO Residential Property Price Index.
In Dublin, residential property prices decreased by 0.7% in the year to November – house prices decreased by 0.5% and apartments decreased by 1.2%. The highest house price growth in Dublin was in Fingal at 3.0%, while Dun Laoghaire-Rathdown saw a decline of 6.3%.
Residential property prices in Ireland excluding Dublin were 3.6% higher in the year to November, with house prices up by 3.6% and apartments by 3.9%. The region outside of Dublin that saw the largest rise in house prices was the Border at 9.9% – at the other end of the scale, the Mid-East saw a 0.4% rise.
Overall Decline
Overall, the national index is 16.8% lower than its highest level in 2007. Dublin residential property prices are 21.3% lower than their February 2007 peak, while residential property prices in the Rest of Ireland are 19.9% lower than their May 2007 peak.
Property prices nationally have increased by 85.7% from their trough in early 2013. Dublin residential property prices have risen 94.9% from their February 2012 low, whilst residential property prices in the Rest of Ireland are 84.3% higher than at the trough, which was in May 2013.
Little Change But Impediments to Building Homes Remain
Responding to the CSO Residential Property Price Index for November, IPAV, the Institute of Professional Auctioneers & Valuers, said the trend at the moment is that of little change but the key issue is, how on earth the country is going to manage to build the 340,000 homes the Central Bank estimates we need up to 2030.
Pat Davitt, Chief Executive of IPAV, said while there is a bit more positivity arising in recent times around Brexit there are serious underlying problems around affordability and access to mortgages that continue to "plague the market."
He said the ESRI recently identified the key issue of the price of building homes needing to be driven down.
"But the real challenge to policymakers as we enter a general election is how that aspiration is going to be turned into an outcome," he said.
IPAV says there is a lack of transparency around building costs and has called for an official index charting all building input costs.
The Institute has also called for the Central Bank loan-to-income threshold for mortgages to be increased to 4.5 times income for those on up to €50,000 a year. Many such people find themselves having to pay very high rents but could well afford mortgage repayments which would be much lower.