Rohan begins €35m office building project in Dublin 2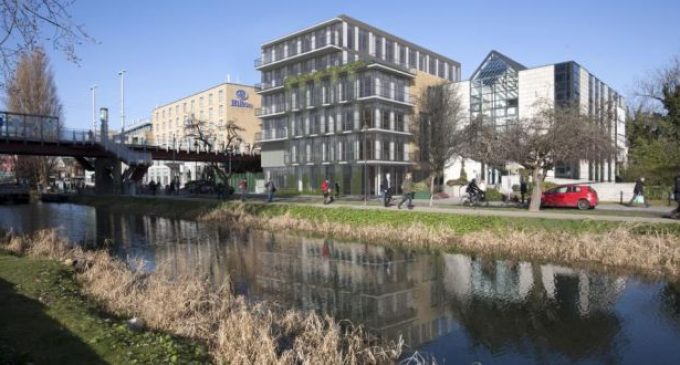 With relatively few office developments under way in Dublin's central business district despite signs of a shortfall of top-quality space, Rohan Holdings has begun work on a speculative office building overlooking the Grand Canal at Charlemont Place, Dublin 2.
The decision to proceed with the €35 million project will be widely welcomed. It is feared that the shortage of high-density accommodation could restrict the inflow of overseas investment and further business projects, which have changed the fortunes of the city in recent years.
Rohan paid about €6.5 million for the former headquarters of McConnells Advertising, which was offered for sale with the benefit of planning permission by receivers acting for Ulster Bank.
Since acquiring the site for what will be known as 21 Charlemont, Rohan has spent considerable time fine-tuning the design and adopting a "premium quality" approach to the building, which will have a LEED "gold" fit out to meet the highest international standards.
The six-storey, over-basement block will have an overall floor area of 3,251sq m (35,000sq ft) when it is completed in the first half of 2016. The building is expected to generate an annual rent of about €1.8 million based on the current rents for prime space of €538 per sq m (€50 per sq ft). The joint letting agents will be JLL and Knight Frank.  Rohan's decision to embark on a full-scale development comes shortly after it completed the refurbishment of its Grand Canal Plaza in the south Dublin docklands. Rohan is believed to have spent more than €100 per sq ft on refurbishing the 5,574sq m (60,000sq ft) complex. The building is now fully let to a number of leading tenants, including Accenture, BT, BNP Paribas Security Services and Google.