The Vienna Model of Public Housing Exhibition Returns For Second Showing in Dublin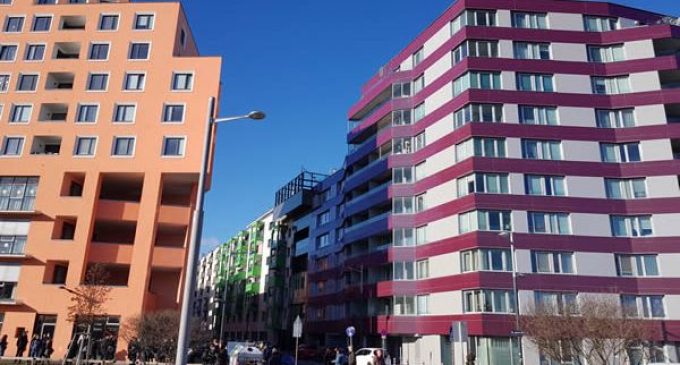 The internationally regarded Vienna Model of Housing is returning for a second period of exhibition in Dublin's Civic Offices, Wood Quay from, Monday 1st July until Friday 26th July. Organised by Dublin City Council's Housing Observatory in partnership with the City of Vienna and the Housing Agency, this second module builds on the success of the month long exhibition in April this year.
Holding nature, climate and environmental protection central to its methodology, public housing as a sustainable solution is recognised as an integral element of the Vienna Model. This method supports housing as a leader in climate change action. Interestingly, European housing organisations believe that social housing can be considered as a motivator to wider society and the launch pad for these solutions, with a view to later scaling to the private housing sector.
Speaking at the launch in Dublin's Civic Office, Lord Mayor of Dublin, Paul McAuliffe, said: "The Viennese model of housing delivers quality, accessible, adaptable and affordable housing for mixed-income households living in attractive, sustainable and inclusive neighbourhoods. Adopting a general needs approach to housing provision and delivering secure, long-term, high-quality and innovative public rental housing with a cost-rental approach, there is much to learn from this model."
He continued: "The Vienna Model of Housing is the living proof that demonstrates how providing high quality, affordable housing is the basis for an inclusive, thriving, healthy society."
Brendan Kenny, Deputy Chief Executive of Dublin City Council, said: "This exhibition has been very successful and offered thought-provoking insights. Dublin City Council is very happy to be hosting it for a second showing, this time in our Civic Offices, for anyone who may have missed it earlier this year – or perhaps those who wish to view it again."
Brendan Kenny continued: "As we face the considerable challenge of providing affordable housing for many of our own citizens, there is much to learn from our European counterparts and from Vienna, in particular. For our own part, Dublin City Council recognises the role we must continue to play in bringing innovative and new approaches to all our housing futures. We are committing to implementation of cost-rental housing schemes in Inchicore and Ballymun and we are ambitious to scale up our overall housing development to meet the diversity of needs and demand for quality, affordable housing in Dublin."
Speaking at the launch, John O'Connor, CEO of the Housing Agency, said: "It's important we develop a clear vision on how new approaches to meeting low and middle-income housing demand in the rental market is realised and delivered. We need greater policy coherence and institutional alignment between all the key stakeholders to ensure delivery. I am hugely encouraged by the approach of Dublin City Council to cost-rental and delighted to continue to partner in our joint promotion of the Vienna Model exhibition."
The Vienna Model of Housing Exhibition is open to the public and will be hosted in Dublin City Council Civic Offices on Wood Quay from 1st to 26th July. The exhibition will also be on display at The Housing Practitioners' Conference 2019 'Progress in Housing: Planning, Delivery, Quality & Regulation' in the Lyrath Estate Kilkenny on 4th July 2019.
For more information: www.HousingModelDublin.ie