U+I Hires Investment Specialist Eoin Condren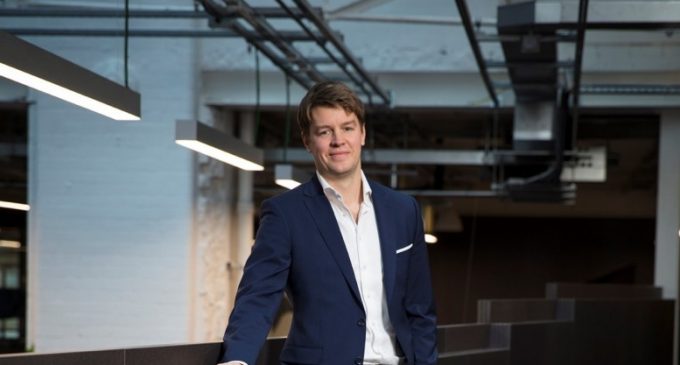 U+I, the specialist regeneration developer and investor, is further building out its senior leadership team with the appointment of Eoin Condren who will manage non-public sector joint venture relationships. In this role, Eoin will grow U+I's existing real estate private equity partnerships, as well as sourcing and executing acquisitions in U+I's three core markets, with a particular focus on the Dublin city region.
This appointment is driven by U+I's belief in the Dublin market, following on from recent successful U+I joint ventures in Dublin, including the Vertium building on Burlington Road which has been let to Amazon, and at Percy Place on Haddington Road. Additionally, work is ongoing on the redevelopment and complete refurbishment of Donnybrook House in Dublin 4, with the ground floor offices being converted, providing 45,000 sq ft of offices, 2,000 sq ft of retail, 4,000 sq ft of restaurants, and a basement gym of 20,000 sq ft. The company is also refurbishing Ballymoss House, a 67,000 sq ft office building in the heart of Sandyford, creating a high-tech workspace that is fit for modern business.
Eoin has a wealth of real estate private equity experience across all asset classes in Ireland, the UK and Europe, having held roles at W.P. Carey and Brandeaux where he was a Vice President and Associate Director respectively. Most recently, Eoin was a Managing Director at VTS Inc, a leading property technology company, co-leading the venture into Europe. He studied engineering at Trinity College, Dublin, and holds an MBA from the Wharton School in the US.
Matthew Weiner, Chief Executive of U and I Group, said: "We are delighted that Eoin has joined our senior leadership team as we continue to focus on executing our strategy to deliver £150 million of development and trading gains over the next three years. With over ten years' proven track record in the real estate investment sector, Eoin will further sharpen our acquisition focus, supporting the strategic direction of our partnerships approach, whilst helping us to grow our existing and new joint venture relationships, including some exciting projects in the pipeline in Dublin."
Eoin Condren (pictured), commented: "I am excited to be joining U+I as it is making huge progress on delivering its ambitious targets. U+I already has great institutional partnerships, is delivering projects that respond to very real socioeconomic needs, and I see significant opportunity to ramp up our acquisitions through further strategic partnerships in the Dublin, London and Manchester city regions."