U+I Launches Landmark Donnybrook House Development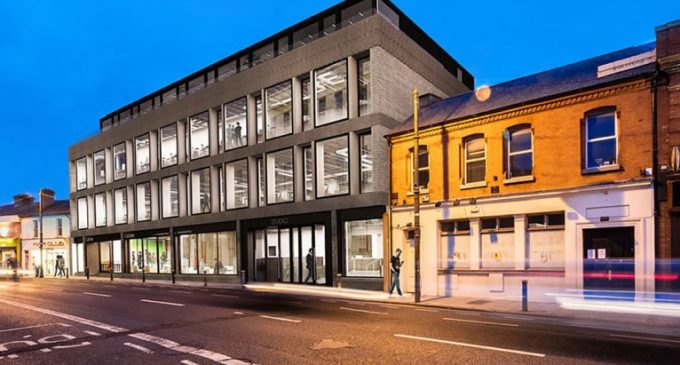 Specialist regeneration and property developer U+I, in joint venture with Colony Capital, has announced the launch of the redeveloped Donnybrook House. Donnybrook House is a landmark six-storey office development in the heart of Donnybrook village in Dublin.
Formerly an outdated and vacant office building, award-winning architects Henry J. Lyons have redesigned and reconfigured Donnybrook House to create a truly unique twenty-first century office environment. With a Platinum-rated WiredScore and situated in close proximity to the cluster of international technology firms headquartered in central Dublin, Donnybrook House will provide much needed, high quality space for tech companies seeking to grow in the heart of Dublin 4. Prominently located in the leafy yet vibrant area of Donnybrook, DBH is an exciting proposition offering 45,000 sq. ft. of office space over 4 floors, along with a 4,000 sq. ft. restaurant, 2,000 sq. ft. café and 18,000 sq. ft. of gym facilities, along with underground parking.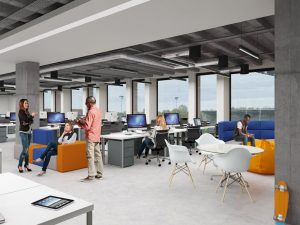 Strategically located on a prime site along the N11 arterial route into the city centre, the development sits within a well-established area with a popular social scene. Close to the centre of the city, DBH also has impressive views of the tranquil, beautifully manicured 32-acre Herbert Park nearby, ideal for a lunchtime stroll or summer evening activity.
The launch of the Donnybrook House development marks the next chapter in U+I's commitment to Dublin and its community.
Eoin Condren, U+I's Director of Joint Ventures, said: "We are delighted to be launching DBH, our exciting mixed-use development in such a prominent, vibrant location. We recognised the potential of this site to become a dynamic office environment once again when we acquired it in 2014 and are pleased to see that vision come to fruition. With this launch, we are writing another chapter in our Dublin story. DBH is part of an expanding pipeline of projects that we have in the city, which is one of our three strategic geographies.
"We see in Dublin, the same positive characteristics that we see in London and Manchester, what we call 'the four Ts' – the ability to retain and attract talent, a strong brand as a tourist destination, an effective transport system, with a firm commitment to improvement, and tolerance for diversity, something Ireland has proudly demonstrated in full in recent times. We value these attributes highly and believe they will continue to support Dublin's growth and prosperity over the coming years. We look forward to continuing to grow and develop our presence in the Dublin market."