US developer Hines to build 3,800 homes in south Dublin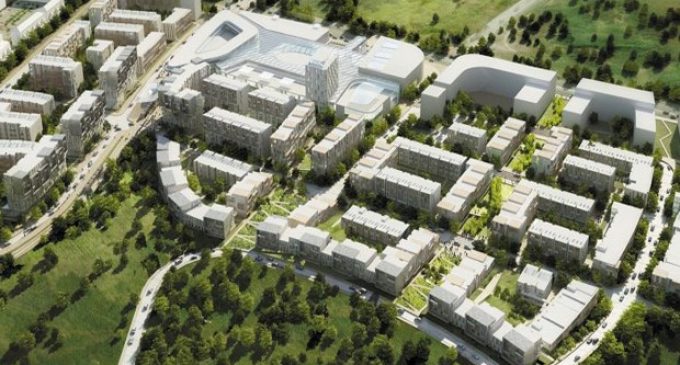 US developer Hines' Irish arm is submitting a planning application to develop roads, parks and other infrastructure to allow the first stage in the construction of a new Town Centre and upgraded Business Park at the Cherrywood Strategic Development Zone (SDZ) in south Dublin.
Planning permission is being sought for 5.4 km of new roads while additional applications for 3 large parks serving the new Cherrywood town.
The applications also propose the building of pedestrian footpaths, cycle paths and greenways and the planting of over 3,000 mature trees including oak and cherry varieties which will make for a well established landscape prior to people moving into the area. Tenders are underway with contractors to commence the multi-million euro construction project of the roads and parks in spring 2016.
The plan is ultimately to develop a new town that will become home to as many as 30,000 people. This first stage will create 150 new construction jobs when work begins.
The initial infrastructure work is expected to cost upwards of €90m to €100m and will be funded mainly by Hines, the largest landowner in the SDZ, with other property owners also contributing.
Commenting on these latest developments, Brian Moran, Senior Managing Director of Hines Ireland said:
"This is an exciting step forward for this landmark development and signals our ambition to create a very high quality, amenity-led environment for the residents of Cherrywood. These applications have taken into account the valuable feedback from the public at our Open Days in May 2015." Then he also added :
"The investment in three major landscaped parks, spanning 57 acres, with playing fields and sports facilities, will make this an unrivalled location for new families in South Dublin. The excellent transport network at Cherrywood, with 4 stops on the LUAS Green Line and direct access to the country's motorway and national road network make it an unrivalled place to be for both office and retail occupiers, in addition to residents."