Vertium building on Burlington Road will hold 2,000 office workers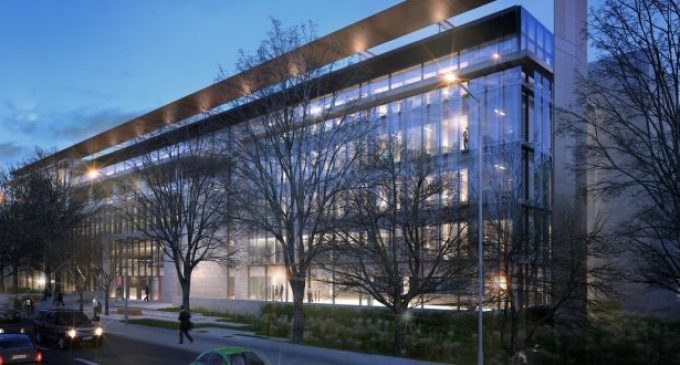 A new 172,000 square foot office building is set to change the streetscape of Burlington Road, Dublin 4.
New images of Vertium have been released today as construction continues on the six-storey building, with completion due  in quarter two of 2017.
Joint letting agents Savills and Knight Frank said the basement has been fully excavated and the main structure is now rising.
Answering to the demands of the Government and the IDA to provide more quality office space, it will be the first major CBD (central business district) office development to come on stream since the economic downturn, delivering new office space to the highest international, Gold LEED standard.
The project is the result of a collaboration between three European property companies – Union Investment, U+I and Ronan Group.