Work to begin on €111m office development in Dublin's docklands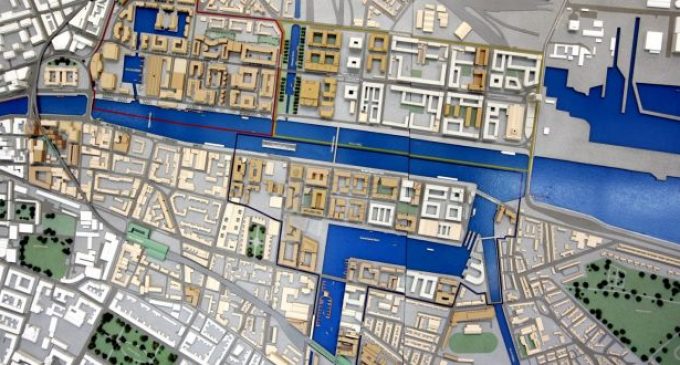 Work is set to begin this week on a €111 million commercial development on the North Wall Quay in Dublin's docklands that was dubbed Project Wave by the National Asset Management Agency (Nama).
Piling and ground works will begin on the site at 72-80 North Wall Quay where two office blocks are planned in the first phase of a development that is being financed by Singapore-based Oxley Holdings Ltd, with Sean Mulryan's Ballymore company involved in the construction.
The costs of developing the site will be funded by Oxley's own resources and bank borrowings. In February, the Singapore company incorporated a subsidiary in Ireland called Oxley Docklands Quay Ltd.
Nama announced Oxley as the preferred bidder for the 2.35 hectares site in the north docks. The State agency has retained the freehold interest in the land, for which it will receive an annual licence fee. It will also get a secure income stream when the site has been developed and let to tenants, and a percentage of any future proceeds from the sale of the buildings.
Oxley intends to develop about 63,000sq m of high-quality office space and 270 residential apartments, which will each be allocated a car-parking and bicycle space, across the site.
The first phase of works begins this week and takes place on a 1.85-hectare site bounded by North Wall quay, New Wapping Street, Mayor Street Upper and Castleforbes Road. This is located next to the Central Bank's planned new headquarters.
It will involve the demolition of an ESB substation on Mayor Street Upper and the construction of two office blocks, one comprising nine storeys and the other with seven. They will have a total floor area of just under 28,000sq m and can either be operated as one building or separate office blocks.