£133m A8 dualling scheme officially opens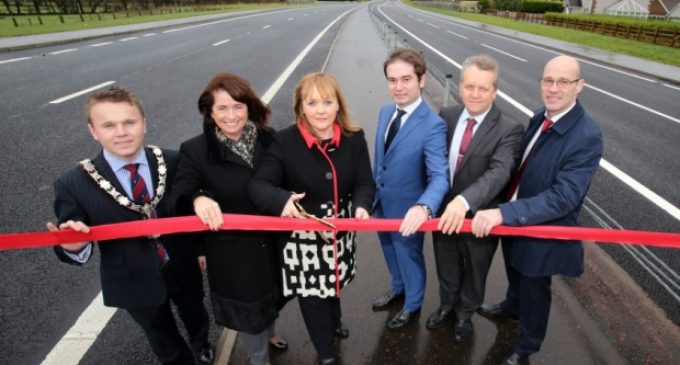 A £133 million dualling upgrade scheme (€183m) between Belfast and Larne,  developed by a Joint Venture of Lagan, Ferrovial and Costain has officially opened last Wednesday (December 16).
The scheme, which represents one of the largest investments in the roads infrastructure in Northern Ireland in recent years, was funded by the Northern Ireland Executive with support from the European Commission and the government of the Irish Republic.
Almost nine miles of the existing A8 was upgraded, between Coleman's Corner Roundabout and Ballyrickard Road, to dual carriageway standard. The scheme delivered a new roundabout at Shane's Hill Road, as well as a number of grade-separated junctions, bridges and junctions.
The A8 forms part of the Eastern Seaboard Key Transport Corridor which is an important link between Northern Ireland, the Irish Republic, and Scotland. It also provides a vital link serving the port of Larne.