£20m investment in road schemes in Northern Ireland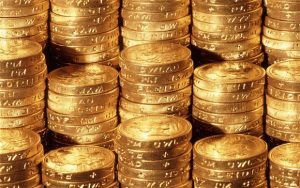 Over £20 million has been invested in road schemes in the Causeway Coast & Glens council area in Northern Ireland. A total of £20.37m was spent on projects in 2015/16, according to the Infrastructure Minister.
Minister Chris Hazzard confirmed over £9 million was spent on the scheme to dual 7.8km of the A26 Frosses Road between Glarryford crossroads and Drones Road. The project is expected to be completed next year.
He said: "There have also been a number of other improvement and maintenance schemes completed to improve visibility, safety and the quality of the local roads network. I look forward to seeing the completion of the A26 and hope to make a visit to see how the work is progressing in the coming weeks."
Transport NI Northern Division Manager Deidre Mackle said: "I am pleased to note the completion of the scheme to upgrade the B68 Ballyquin Road at Inishconagher at a cost of £430,000. The improvement involved vertical and horizontal realignment of the carriageway along with widening and the provision of verges to accommodate road visibility requirements. Sightline and junction radius improvements at Drumrane Road and Derryork Road junctions were also included with resurfacing and road drainage upgrade further enhancing traffic progression and road user safety along this stretch of Ballyquin Road.
"At the A2 Dunluce Road / Ballybogey Road, Portrush, a £45,000 scheme to improve the radius and increase visibility for traffic exiting the Ballybogey Road has been completed.
"A range of transportation measures were carried out in the council area and included the provision of a zebra crossing at North Street, Ballycastle, upgrade of the direction signs on Rathlin Island, high friction surfacing on a bend on the A44 Magheramore Road, Ballycastle and red coloured surfacing with 'SCHOOL' road markings at five schools within the council area.
"Approximately 28km of carriageway was resurfaced at a total cost of £2.7million in 2015/16 at locations including A29 Drumcroon Road Coleraine, A29 Coleraine Road Portrush, B67 Ballyrashane Road Coleraine, B69 Seacoast Road, Limavady, B68 Ballyquin Road Limavady, B16 Bellaghy Road Dunloy and B66 Bann Road Ballymoney. In addition to the resurfacing programme 120km of carriageway was also surfaced dressed at a cost of £761,000."