4site Appoints David Healy as Health, Safety, Environment and Quality Manager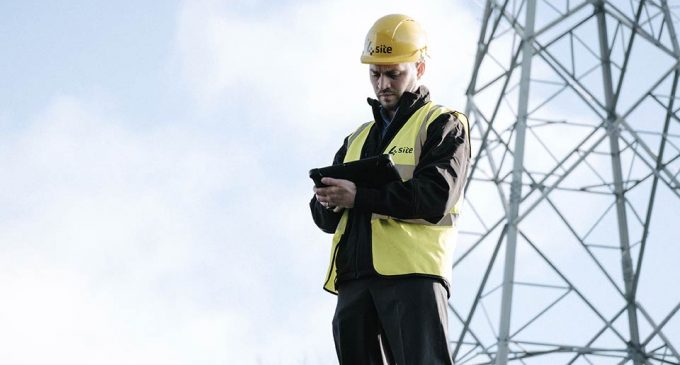 4site, the providers of innovative engineering solutions for major infrastructural developments in telecommunications, has appointed David Healy as Health, Safety, Environment and Quality Manager. Headquartered in Limerick, with offices in Dublin and the UK, 4site's highly skilled in-house technical teams design, survey, build and maintain world-class communications networks, adapting technology, tools and processes to deliver reliable and future-proofed turnkey services for clients across Ireland, the UK and further afield. These clients include Vodafone, SIRO, Cignal, CityFibre Huawei, 2RN (RTE), Three, Ericsson, Nokia, CommScope and enet.
In his new position, Healy will support the Senior Management Team in ensuring continued compliance with all required Health, Safety, Environment and Quality legislation. He will ensure that training, education and mentoring are core facets at all levels of safety management in the business.
With over a decade of experience in the telecommunications sector in both Ireland and the UK, he brings a wealth of knowledge in all aspects of the industry including wireless, fixed line, renewables and construction.
Prior to joining 4site, Healy lead the Environmental, Health and Safety Team at Obelisk, the international professional engineering services business, where he oversaw the implementation and continual improvement of the EHS Management System within the Mobile Telecoms business unit. He guided Obelisk to be a Consistent High Achiever at the National Irish Safety Organisation's Annual Occupational Safety Awards, and to six Gold Medal Awards at the UK's Royal Society for the Prevention of Accidents Safety Awards. During his time with the business, he was also an EHS advisor to Obelisk Energy South Africa in the renewables sector.
He also spent 12 years in the British Army's Royal Corps of Signals as a Communications Engineer, responsible for the design and build of fixed line and wireless communication networks in support of the UK's global military operations. Operational tours of Iraq and Afghanistan presented unique challenges to deliver quality communication solutions in harsh and hostile environments.
David holds a HDip in Safety, Health and Welfare at Work from University College Cork. He is currently a Graduate Member of the Institute of Occupational Safety and Health, working towards Chartered Membership.
Established in 2002, 4site employs over 80 highly skilled professionals, the majority of which are qualified engineers and technicians, at their headquarters in Limerick and offices in Dublin and the UK. As well as a wealth of expertise in fibre technology, 4site also has considerable experience in the planning, design and build of wireless networks. With over 15 years' experience at home and abroad, 4site has earned a reputation as an independent, trusted partner who innovates, develops services, optimises assets and delivers cost efficiencies.