Airsynergy Scoops Major UK Tech Award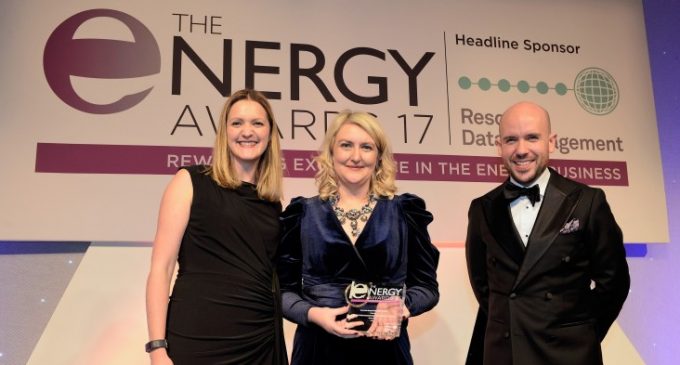 Airsynergy, one of Ireland's leading cleantech firms, has scooped the top award for 'Renewable Energy Technology of the Year' at the third annual Energy Awards 2017. The awards, which took place recently at the London Hilton Hotel, recognise international excellence in the energy market and are attended by some of the most senior operators in the world.
Airsynergy, which originated in Longford and is now based at Dublin Airport, took home a top award for its hybrid wind- and solar-powered smart pole installed at Wayside Celtic Football Club. The product, called an Independent Smart Pole (ISP), uses a mini wind turbine and solar panel to power itself entirely off-grid. While converting wind and solar energy to electricity, the smart pole generates enough excess power to run ancillary products for monitoring, lighting, and surveillance. The result is reliable, renewable system that offers off grid power solutions.
The Irish start-up won out against strong opposition from well-established brands, the likes of Irish building giant Kingspan, multinational manufacturer Mitsubishi and Clean Wave Energy.
Commenting on the win, Airsynergy's Marketing and Communications Manager Daphne Reilly-Duncan said: "We are delighted to have won Renewable Energy Technology of the Year. It's a significant achievement for the company, and it goes to show that the hard work and years of research and design have paid off in a product that all of us at Airsynergy can be extremely proud of. It is a testament to everyone's commitment to our shared vision that we have received this award."
As well as commercial installations like the one at Wayside Celtic Football Club, the smart poles are installed in other locations such as schools, universities, retail parks, car parks, and construction sites where sustainable lighting, monitoring, and measurement are required.
Other nominees for Renewable Energy Technology of the Year included:
Kingspan Environmental, Star Community Centre
Mitsubishi Electric Hydronics & IT Cooling Systems, i-FX-Q2
Wave Energy, CleanWave Wave Energy Converter.
CAPTION:
Pictured (L-R) at the third annual Energy Awards are: Nicola Meadows, Event Director at RWM; Daphne Reilly-Duncan, Marketing and Communications Manager at Airsynergy; and Tom Allen, host of the ceremony. Airsynergy accepted the top award for Renewable Energy Technology of the Year for its Independent Smart Pole.