Construction Deaths Increased by 140% Last Year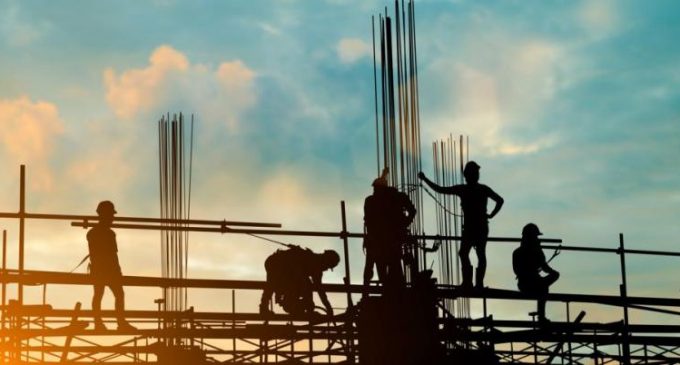 Construction fatalities have more than doubled in the last year, according to the latest figures released by the Health and Safety Authority (HSA). Chief Executive Officer of the HSA, Dr Sharon McGuinness, expressed concern that construction deaths had increased from five in 2018 to 12 in 2019, with 75% of all fatal injuries taking place in the last six months.
With falls from heights the leading cause of all construction worker deaths last year, she highlighted the Authority's concern that many of the fatalities involved small companies and self-employed tradespeople.
"The figures show that the number of construction deaths have increased to levels not seen since they last spiked in 2015, when falls from a height were also the biggest trigger in fatal injuries.
"This is a worrying trend and shows that without proper risk assessments and health and safety considerations, ultimately a worker may pay the price with their life," Dr McGuinness warned.
She said that the HSA's provisional statistics show that the rate of construction fatalities has increased considerably in the last year from 3.5 per 100,000 people employed to approximately 8.2 per 100,000. "Construction workers engage in many activities that may expose them to hazards, such as falling from a height, unguarded machinery or being struck by construction equipment. Our provisional data also shows that 940 non-fatal incidents and dangerous occurrences were reported to the HSA from the construction sector in 2019."
She continued: "While the message seems to have got through to big construction firms who have improved standards around worker safety, what we are seeing is self-employed and smaller building companies not realising their duty and responsibility to staff, and cutting corners when it comes to health and safety.
"We plan to target working at heights throughout our construction safety campaigns this year, and will also engage directly with the sector to increase knowledge and application of risk assessment tools to be used on all sites."
Predicting that incidents and deaths will continue to rise until there is a change of mindset, Dr McGuinness said: "Most deaths are preventable. Generally, incidents occur when safety shortcuts are taken. But the mentality of placing people's lives in peril in the race to finish a job – or save money – needs to stop. Lives depend on it."