Construction Industry Set to Grow by 9% Annually up to 2020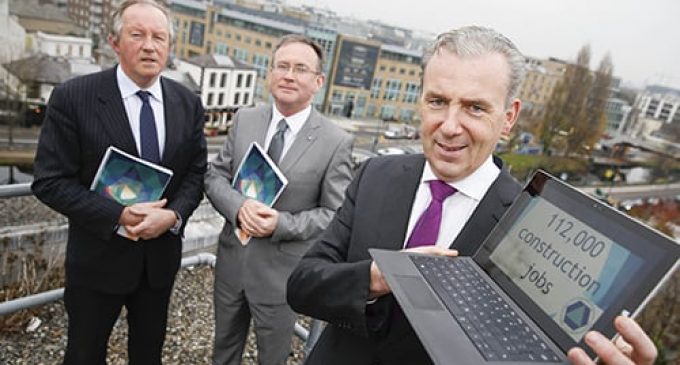 The Construction Industry Federation (CIF) launched a career website on Monday in the wake of a report that construction activity can sustain an additional 112,000 jobs up to 2020 with an estimated €17.8billion worth of projects in the pipeline in 2017.
The DKM economic consultants report, Demand for Skills in Construction to 2020, indicated that the construction industry is set to grow by 9% annually up to 2020 and identified the demand for the different professions and trades within the construction industry for the next three years.
"We are asking Irish people with construction experience who have left Ireland to consider returning to take up a role in construction," Director General of the CIF Tom Parlon said. "There is sufficient work in the pipeline to require about another 112,000 jobs up to 2020 and beyond.
"For example, Construction Information Services estimate over €17.8b in the construction pipeline from planning submitted to projects being completed (and every stage in-between) as we enter 2017. In addition, the Government's will likely expand the €43billion Capital Programme in 2017, the Rebuilding Ireland Strategy envisages an annual output of 25,000 houses per year by 2020 and the demand for specialist buildings related to FDI is increasing."
The report found that, up to 2020, the Irish construction industry will require:
15,200 electricians
7,800 bricklayers
11,800 plumbers
30,800 carpenters and joiners
13,900 plasters/Floor and tilers
9,400 painters and decorators
9,600 managers
18,100 operatives
27,600 general labourers