Daft.ie Rent Report Blames 'Systemic Failure' for Lack of Construction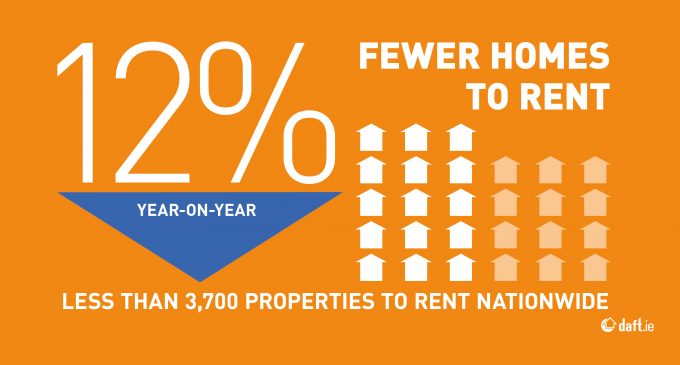 The Daft.ie Rental Report for the third quarter of 2016, released on Tuesday, November 8, called the lack of residential construction in Ireland during the last five years a "systemic failure in desperate need of policy solutions."
The report, written by Trinity College Dublin economist Ronan Lyons, said that the double-digit inflation in rents were caused by a failure of housing supply to meet demand, particularly for apartments in the Dublin area. The report said that Ireland has a tendency to over-produce three and four-bedroom houses, while local authorities are resistant to allow dense development in towns and suburbs. The report also found that the cost of building apartments in Ireland was dramatically out of line with incomes in the country, as well as with construction costs in other countries.
The stock of properties available to rent in October was recorded as being 12% fewer than the same time the previous year, with only 3,700 homes available on the market. In Dublin, where rents were recorded as 10% higher than their previous peak in 2008, there were just 1,400 homes available to rent.
The Daft.ie Rent Report was launched in 2005 and uses data from Daft.ie's property website archives and Ireland's Residential Property Price Register to monitor trends in the rental markets.