Development land sales up €200m in first six months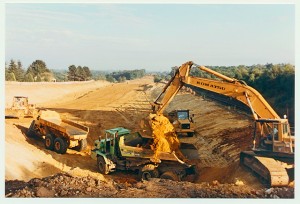 According to a new report by CBRE, sales of development land came to €489m in the first half, up from €276m in the same period last year.
The number of transactions was effectively flat at 53, compared to 54 last year.
CBRE's Peter Garrigan said there had been strong activity following a "bumper year" in 2015 when sales hit €770m.
"Against a backdrop of severe undersupply in the residential sector and continued strong demand in the commercial property sector, it is perhaps not surprising that the demand for development land has continued unabated in 2016," he added.
However, most of the land being traded is in relatively small lot sizes and we expect this will continue to be the case in the second half of the year".
Hotel sales were worth more than €136m in the period.
Lisa Keogh of CBRE Hotels Ireland said that as much as €500m of sales are being negotiated, CBRE expects transaction volumes to exceed a record 2015.
CBRE Group, a Fortune 500 and S&P 500 company headquartered in Los Angeles, is the world's largest commercial real estate services and investment firm. The Company has approximately 44,000 employees, and serves real estate owners, investors and occupiers through approximately 350 offices worldwide.