Dublin Airport will get a new runway
The Dublin Airport Authority (DAA) is aim to build a new runway.
It will be built 1.6 kilometres north of the present and main runway at Dublin Airport.
It is expected to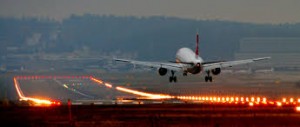 be delivered in 2020 and will cost €320m. Some 1,200 jobs will be supported during the construction phase, which is expected to being in 2017.
In August 2007 the Dublin Airport gained planning permission for the new runway, but the plans were put on hold due to the recession. Dublin and Cork airports are operated by the DAA.
Growing to more than 25 million passengers, the Dublin Airport saw a 15% rise in passenger numbers last year.