€13.7 Million Capital Investment For IT Sligo Under Project Ireland 2040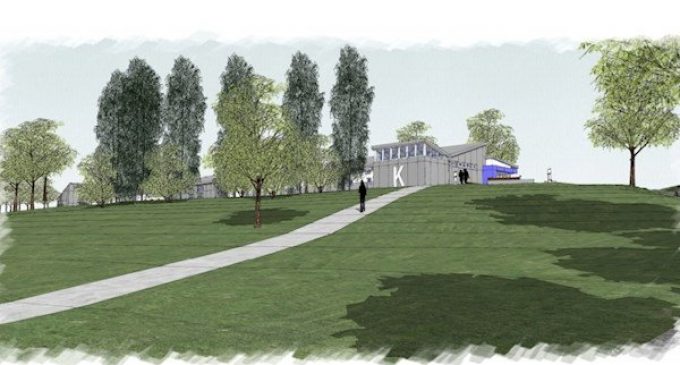 IT Sligo has been successful in its application of funding for the development and upgrade of the K&L Block on the north campus. The €13.7 million capital investment will be provided through the Higher Education Authority. This funding will facilitate the consolidation on campus of the recently established Yeats Academy of Arts, Design and Architecture and form a North-Campus Creative Hub in IT Sligo.
Work on the development will be start once a tendering process is complete.
Minister for Education and Skills Joe McHugh TD said that funding would help IT Sligo and the Connacht Ulster Alliance towards their ambitions in becoming a Technological University: "The funding will also support IT Sligo as a member of the Connacht Ulster Alliance in working towards Technological University status.  Significant new buildings for the other members of the Alliance, Letterkenny IT and GMIT, are currently being advanced as part of the Higher Education Public Private Partnership Programme.  Together these capital investments will greatly enhance the role of the planned TU as a driver of economic and social development in the West and North West."
This creative hub will allow art, design and architecture students to optimise the commonalities of the various disciplines in a fit for purpose, collaborative environment. This significant development is an integral part of the master plan of IT Sligo to grow to 10,000 students.
The funding will facilitate a significant upgrade of the existing north campus in IT Sligo, bringing together architecture, creative design, fine art, interior architecture & design, performing arts and writing & literature programmes into a creative hub on campus. The upgraded facilities will encourage engagement with the creative industry and community and will act as a focal point for creative sector in the region.
The funding is being provided under Project Ireland 2040 which commits to exchequer investments of €2.2 billion in Ireland's higher education infrastructure over the coming decade. Together with other infrastructural development funding received by county Sligo under Project Ireland 2040, this funding received by IT Sligo is a further indicator of the commitment by the Government to develop Sligo as a regional centre.
President of IT Sligo, Dr Brendan McCormack said: "We will be making other applications for on-campus developments over the coming months to ensure that IT Sligo has the necessary infrastructure to transition into a technological university for the North-West of Ireland."