Four Times More New Houses Need to be Built in 2018 Compared to Last Year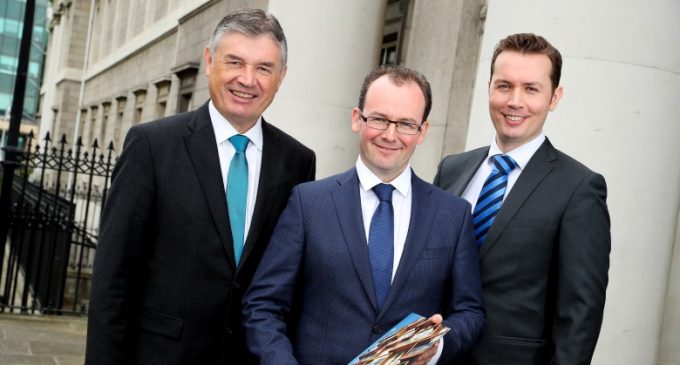 Initiative Ireland, headquartered at NovaUCD, has launched a new annual housing report, entitled Housing 2031. The report was commissioned to provide a more accurate and consistent view of housing supply and demand over the last 25 years in the Republic of Ireland, to more reliably forecast true housing demand up to 2031.
Padraig W Rushe, CEO of Initiative Ireland, said: "We don't need to rely on reports to tell us that there is a significant shortfall in housing today, that is self-evident. That said it is important we build an accurate picture of the level of housing demand regionally and how that is likely to change in the coming years, if we want to build a sustainable housing market. While there have been multiple public and private reports issued recently on the subject, most reference data sources they openly acknowledge are significantly flawed. To establish a true picture of the market, we have pulled data from multiple independent sources to establish more accurate understanding of housing supply. We have observed regional population and housing trends from the last 25 years and overlaid this information against population forecasts up to 2031. Our goal is to provide a more accurate, reliable picture of regional housing requirements in Ireland to date and into the future, to help ensure the sustainability of our housing and finance industry and learn from the mistakes of the past."
Key Analysis Findings       
* Over 40,000 new homes are needed in 2018, or 34,000 annually until 2020 with surplus demand across all regions of Ireland.
* Fewer than 10,000 new homes were delivered nationwide in 2017 based on Builder Bonds and BER Rating registrations.
* 50% of Housing Demand will fall within Greater Dublin Area by 2031.
Rory McEntee, Director of Property & Legal at Initiative Ireland, said: "2017 saw a significant uplift in the volume of new housing commencements across Ireland but many of these developments, especially larger developments, will take some time to come on the market. If we are going create a more sustainable housing market, we need to focus on accurately forecasting demand by region and supporting developments of all scales across these regions."
CAPTION:
Management team of Initiative Ireland (left to right): Padraig M Rushe, Chief Credit Officer; Rory McEntee, Chief Operating Officer and Director of Property & Legal; and Padraig W Rushe, CEO, Initiative Ireland.