Grafton Group sees strong trading in first half as Covid restrictions ease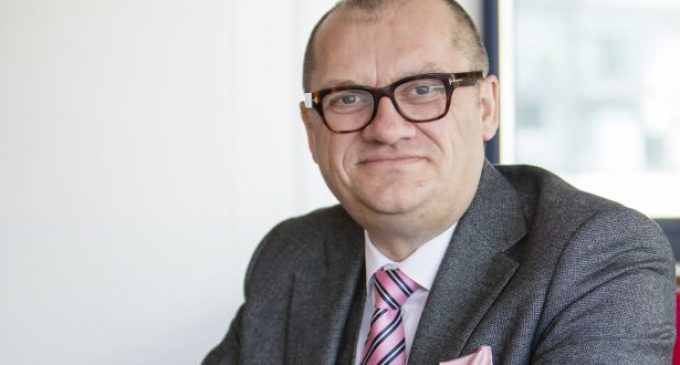 Building materials group Grafton said group revenue rose by close to 50% in the first half of the year as it experienced strong than expected trading.
In a trading update the group said revenue was £1.55 billion (€1.81bn), up 46.5 per cent from the £1.06 billion recorded in the first half of 2020 when Covid-19 restrictions shuttered branches, stores and manufacturing plants in the UK and Ireland. Compared to 2019, group revenue was 18 per cent higher.
The increase in revenue growth in Grafton's continuing operations emerged in March and April, and were led in May and June by DIY chain Woodie's in Ireland and Selco in the UK as good underlying demand in the residential repair, maintenance and improvement and new housing markets contributed to growth.
Although average daily like-for-like revenue in the Chadwicks branches was down by around 2 per cent in the period to mid-April compared to 2019, the phased reopening of the Irish construction sector in mid-April pushed the business to its highest level of activity since 2008. It ended the first half with average daily like-for-like revenue up by 11.7 per cent compared to 2019.
The retail arm of the business, Woodie's, saw "exceptional" growth across all categories in the six-month period when it remained open as an essential retailer. That growth rate moderated with the full reopening in May of non-essential retail.
In the UK, Selco saw average daily like-for-like revenue up 74.4 per cent on the prior year, and 18.4 per cent up on 2019 figures.
The group's Netherlands distribution business improved in March and continued to gather pace in the second quarter.
Grafton noted pressure on supply chains caused by increased international demand for building materials, limitations on manufacturing capacity, a shortage of certain raw materials and container shipping logistics issues.
Acquisition
During the six-month period Grafton completed the acquisition of Finland's IKH, and said it would sell its traditional merchanting business in Britain for £520 million.
"Grafton traded ahead of expectations in the first half and, despite some ongoing uncertainty caused by the pandemic and sector-wide supply chain pressures, the group has increased current year profit guidance for continuing operations supported by its market leading businesses and strong financial position," said Gavin Slark, chief executive of Grafton Group.
Grafton expects group adjusted operating profit for the year in continuing operations to be around £240 million once the disposal of the British business and the acquisition of IKH are taken into account
Source: The Irish Times