Guaranteed Irish to Hold Roundtable Discussions on Safeguarding Homegrown Construction Jobs in post-Brexit Ireland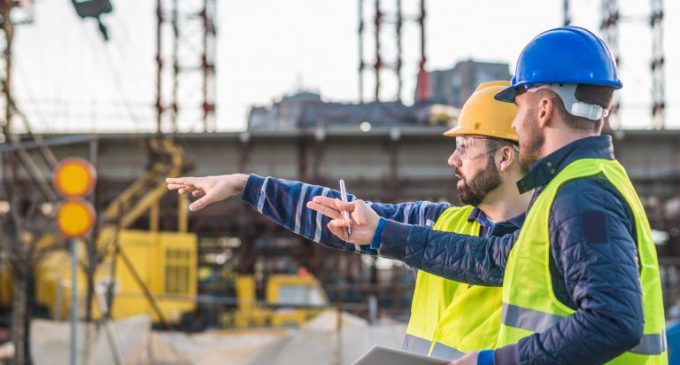 With the Brexit deadline on October 31st fast approaching, Guaranteed Irish is reminding business members across various sectors nationwide of the need to prepare for Brexit. The business membership organisation is working closely with business members in the Irish construction industry and related sectors nationwide in preparation for a post Brexit economy with various events across the country.
Guaranteed Irish currently has 53 business members in the construction and engineering industry throughout Ireland, including Tegral, Kingspan, Irish Cement, Premier Paving and Eurometals.
Altogether, Guaranteed Irish has a network of 600+ members nationwide across various sectors, supporting over 71,390 jobs with an annual combined turnover of €11.2 billion to the Irish economy.
In September, Guaranteed Irish will mark Construction Month with an invite only Construction Industry Roundtable & Panel Discussion taking place on Thursday September 12th at Croke Park from 8am–10am.
The event will be attended by industry leading guests including:
Rachel Kenny, Director of Planning, An Bord Pleanala
Kathryn Meghan, CEO, RIAI
Brian Dolan, Managing Director, Saint Gobain Ireland
Paddy Kelly, CEO, Tegral and Chair of Guaranteed Irish
Pat Lucey, Regional Manager, SISK
Patrick Atkinson, CEO, Grafton Group.
Guaranteed Irish is currently experiencing an increase in inquiries from businesses in Ireland.
Guaranteed Irish is one of Ireland's most enduring, recognisable and authentic symbols. The Guaranteed Irish symbol helps Irish consumers identify products and services that are a better choice for jobs and local communities in Ireland. Businesses that have been awarded the Guaranteed Irish mark have fulfilled the following criteria:
People & Jobs: Businesses that provide quality, sustainable jobs for people living in Ireland.
Place/ Provenance: Businesses that genuinely operate and add value in Ireland.
Enterprise & Community: Businesses that meaningfully engage with the local communities in which they are based.
"By being Guaranteed Irish, it's a differentiator for businesses in Ireland, a platform to gain a competitive advantage. The Guaranteed Irish mark speaks volumes about a company's values. Guaranteed Irish represents all that is good about Ireland and we need to protect those businesses who aspire to that," said Brid O'Connell, CEO, Guaranteed Irish.
Guest panellist and Chairperson of Guaranteed Irish, Paddy Kelly Managing Director, Tegral, said "This event is vital for members of the construction sector based here in Ireland as it allows us to discuss issues of urgency and importance to ensure the sector remains sustainable and we retain the jobs within it. This year is more important than ever, with the challenge that Brexit brings. Our message to all members is to attend, listen and learn. As well as challenges, there are opportunities for businesses based in Ireland."
To confirm your interest in attending the Construction Roundtable & Panel Discussion, contact the team directly at info@guaranteedirish.ie at the earliest convenience.